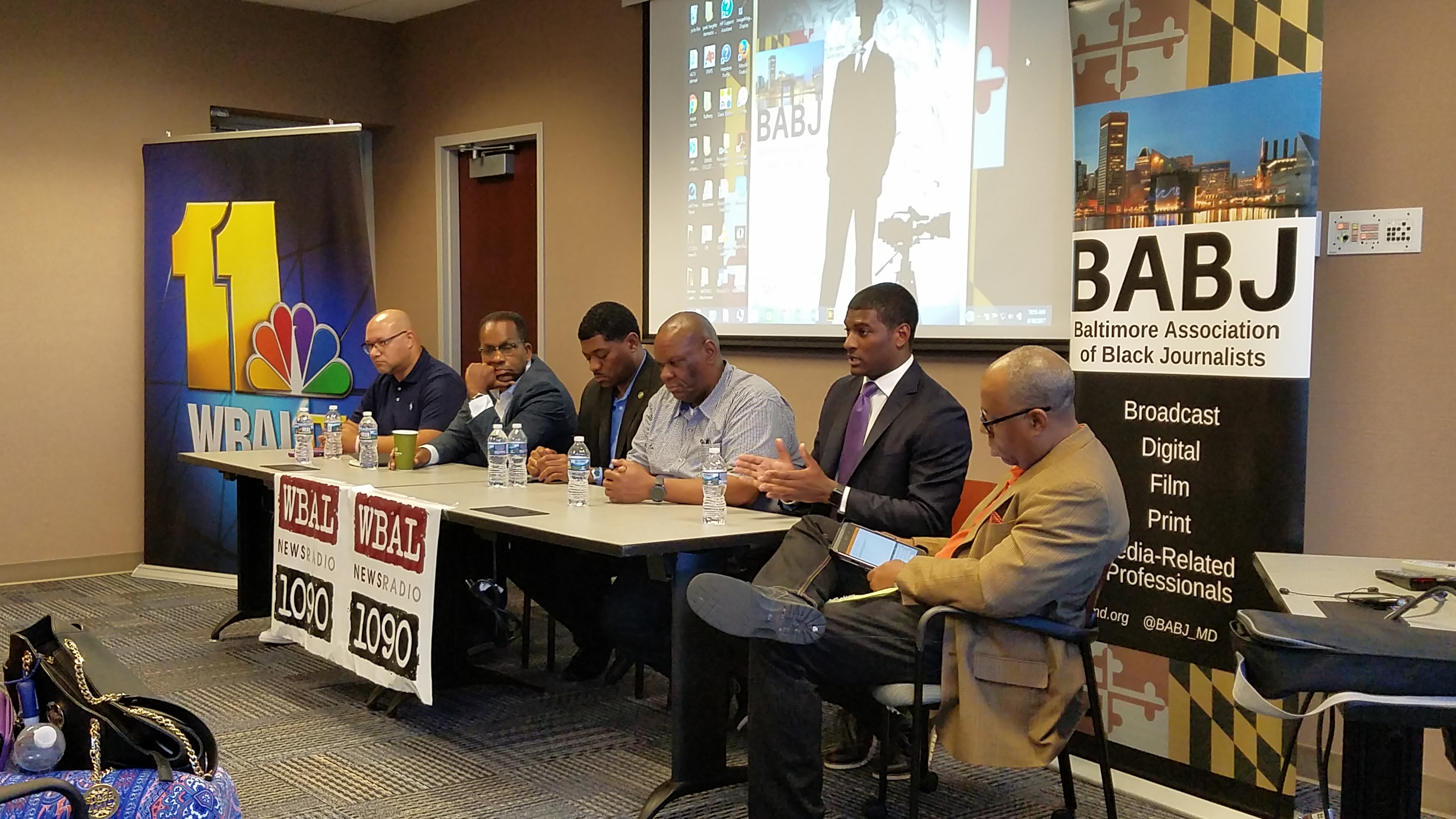 The Baltimore Association of Black Journalists hosted its inaugural Black Male Media Project June 10, 2017 at WBAL-TV 11 & WBAL 1090 AM Radio. The National Association of Black Journalists #InspireBlackMen initiative aims to inspire, support and develop training and mentorship opportunities for Black men working in journalism and media and those that aspire to.

BABJ kicked off the day with a tour of the television and radio stations. This offered youngsters and college students a chance to get hands on experience with the equipment.
Baltimore broadcasting legend, WBAL-TV anchor Stan Stovall taught the young men about the evolution of anchoring for television. Members of Baltimore's Mentoring Male Teens in the Hood program also had a chance deliver a weather forecast LIVE on WBAL Radio and perform a mock newscast on the set of WBAL-TV.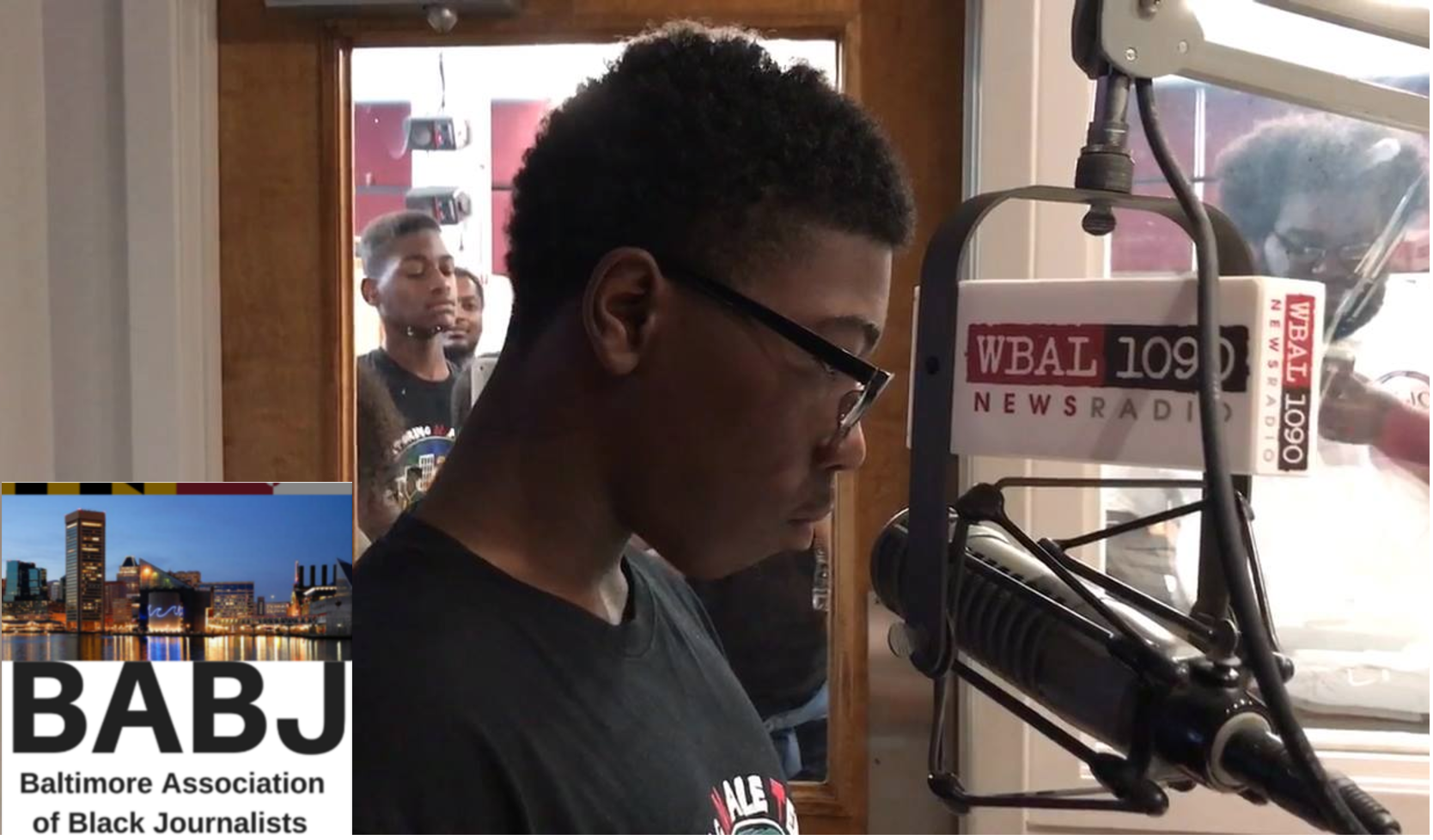 More than 50 youths, parents and guests attended the free breakfast, station tour and panel discussion featuring:
If you missed the hourlong panel, here's a sample of the discussion from the Periscope live stream filmed by Jessie Karangu.
BABJ Inspire Black Men Event https://t.co/Bi6mWDKYmb

— JMK 🇰🇪 (@JMKTV) June 10, 2017

The Baltimore celebration of Black men in media and efforts to recruit and retain African American males to global newsrooms was one of 19 Black Male Media Project  #InspireBlackMen events simultaneously taking place nationwide June 10, 2017.
CLICK HERE TO VIEW COMPLETE LIST OF NATIONAL #InspireBlackMen ACTIVITIES
CHECK OUT THE NATIONAL RECAP HERE via Huffington Post
http://www.huffingtonpost.com/entry/593e2f50e4b0b65670e56c11

A multigenerational group of Maryland Black male journalists not in attendance teamed up for an audio visual presentation to offer sage words of wisdom advice to youngsters about what it takes to have a career in media. This audio collaboration produced by WBAL Radio AnchorTroy Johnson featured:
Jason Newton, WBAL-TV Anchor

Robert Everett, WBFF-TV FOX 45 Technical Director

Wes Hall, WHUR-FM Air Personality

Vytas Reid,  WBFF-TV FOX 45 Chief Meteorologist

Joseph Cheatham,  WRC-TV NBC 4 Production Assistant

Kai Jackson, WBFF-TV FOX 45 Anchor
Those in attendance had a chance to network for an hour after the event.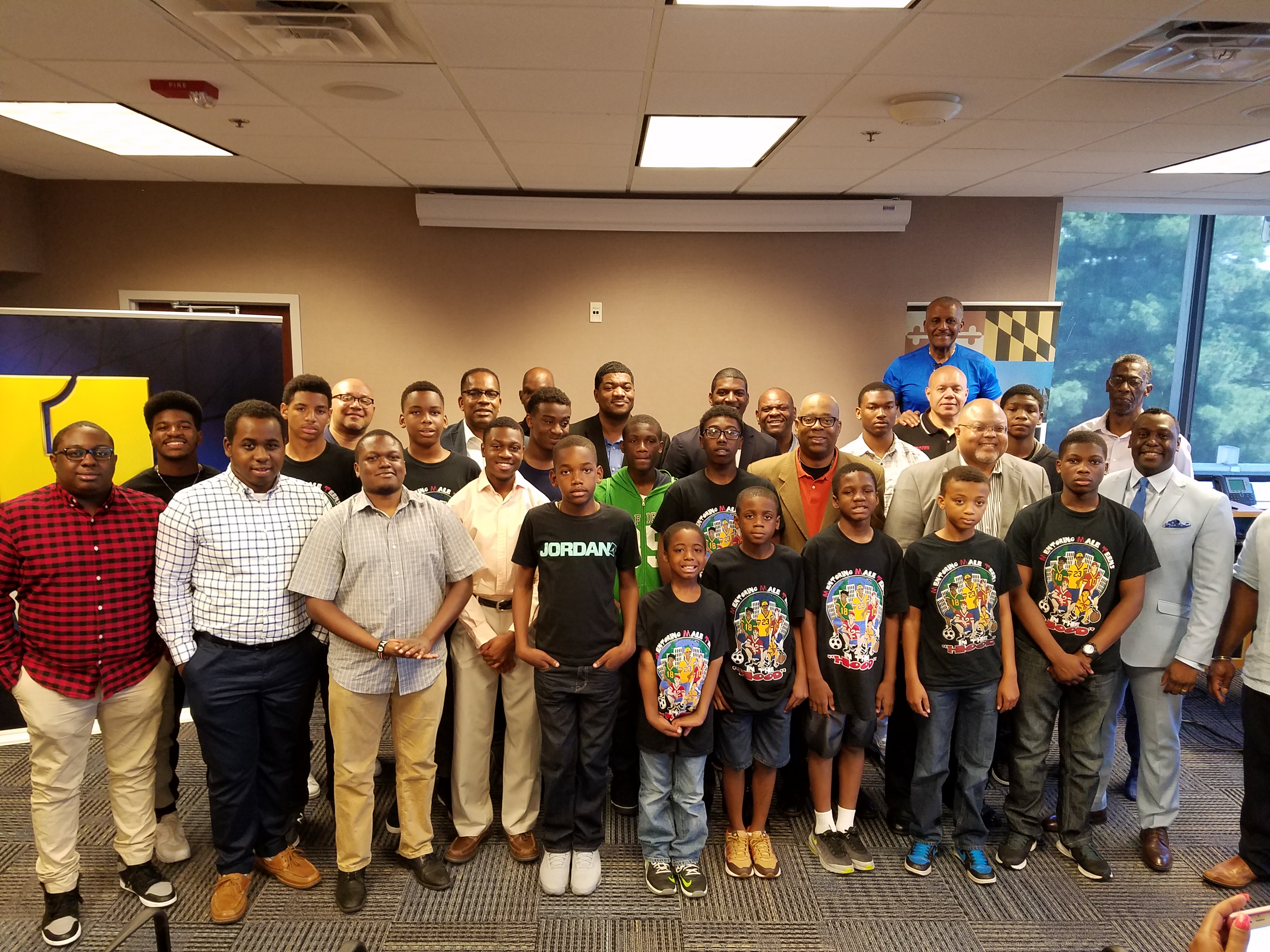 Special Thank You BABJ Team!
Event planners Jerry Bembry, Vance Brinkley, Jessie Karangu, Troy Johnson, Mark Gray, Barry Simms, David Steele and Chief T.J. Smith pulled together this inspirational event a month. Super shoutout to the social media team that made sure the world know everything that was happening in real time:
###