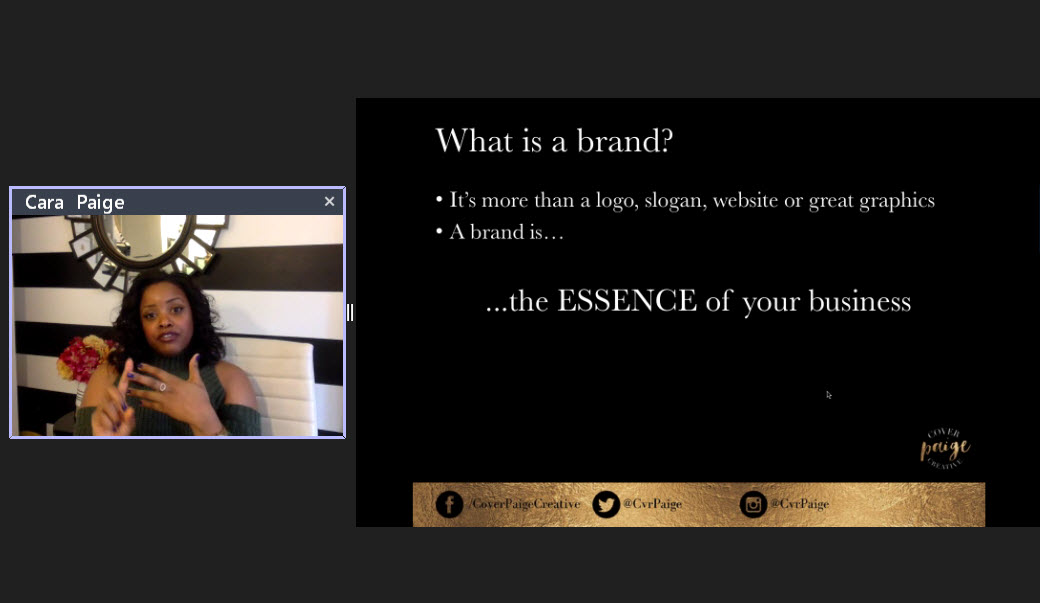 The Baltimore Association of Black Journalists  hosted "Branding YOU!" Saturday March 19, 2016 online via GoToMeeting.com.  Cover Paige Creative's Founder & Chief Creative Officer Cara Paige lead 15 online participants in a 90 minute webinar.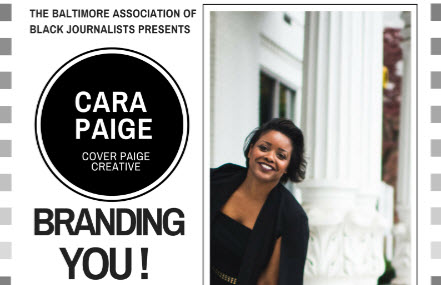 During the interactive discussion, Paige engaged participants in activities dedicated to help promote their professional brand, online presence, program initiatives and more.  She stressed the importance of making decisions for your professional brand based on you the individual, not necessarily the company or corporation you represent.
If you missed the BABJ March meeting you can view the recorded webinar here:
Cover Paige Creative : Branding YOU!
Cara Paige is the kick-butt Founder & Chief Creative Officer of Cover Paige Creative. For the past 15 years she's shared her talent in marketing and design – partnering with national brands, non-profits, start-ups – even debuting her marketing acumen at the White House. She's honed her skills to become an expert; teaching companies how to tell their story through the power of marketing and design.
Cara effortlessly blends her formal education and years of experience in marketing and fashion merchandising to produce awe-inspired creations. Without a doubt she always exceeds expectations; creating unforgettable atmospheres, experiences, and spaces her clients will remember forever.
###