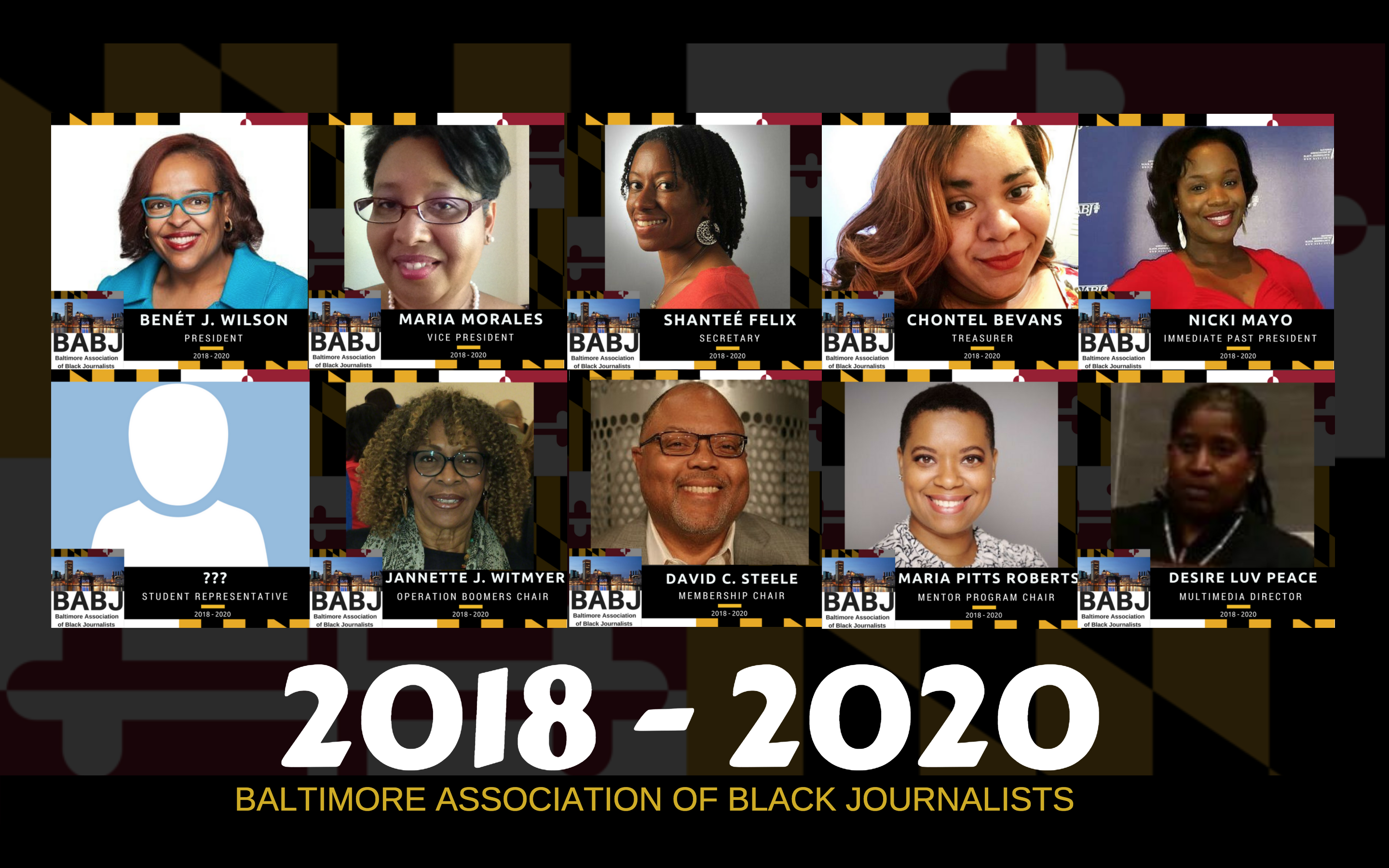 The following are BABJ board members and committee chairs:
---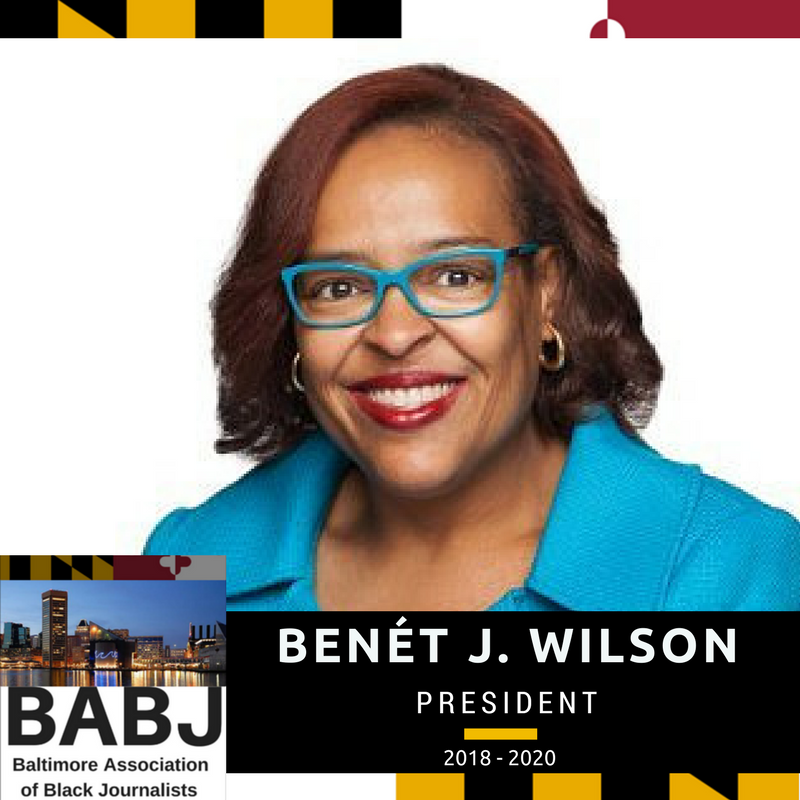 President
Benét J. Wilson
Aviation Queen,  LLC Owner and Editor-In-Chief
@Benet4NABJ
---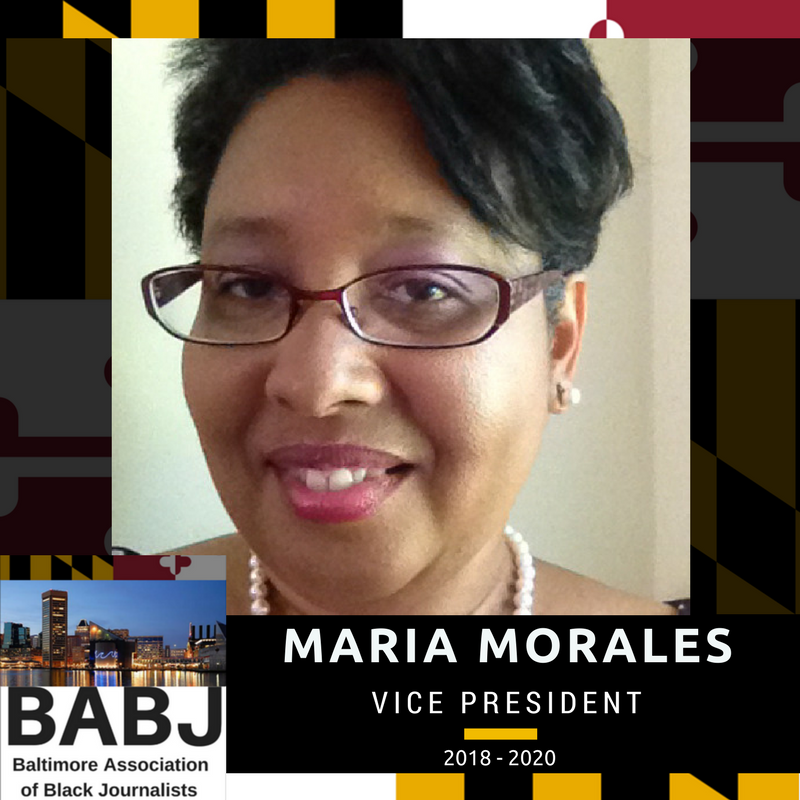 Vice President
Maria Morales
Ricana Public Relations Editor & Writer
@RicanaPR
---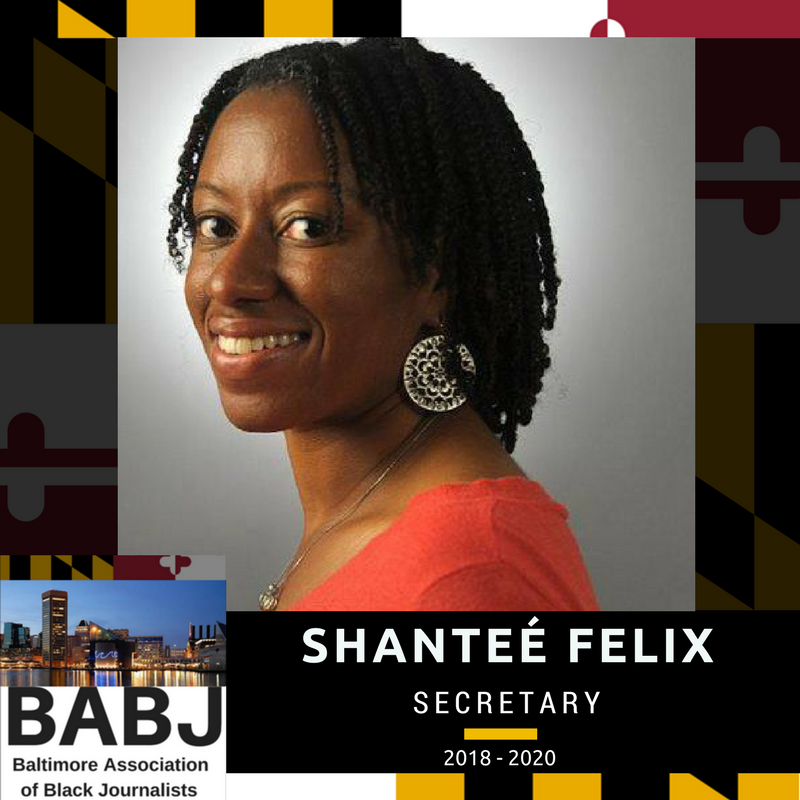 Secretary
Shanteé Felix
Maryland State Highway Administration Assistant Media Relations Manager
@woo_sha
---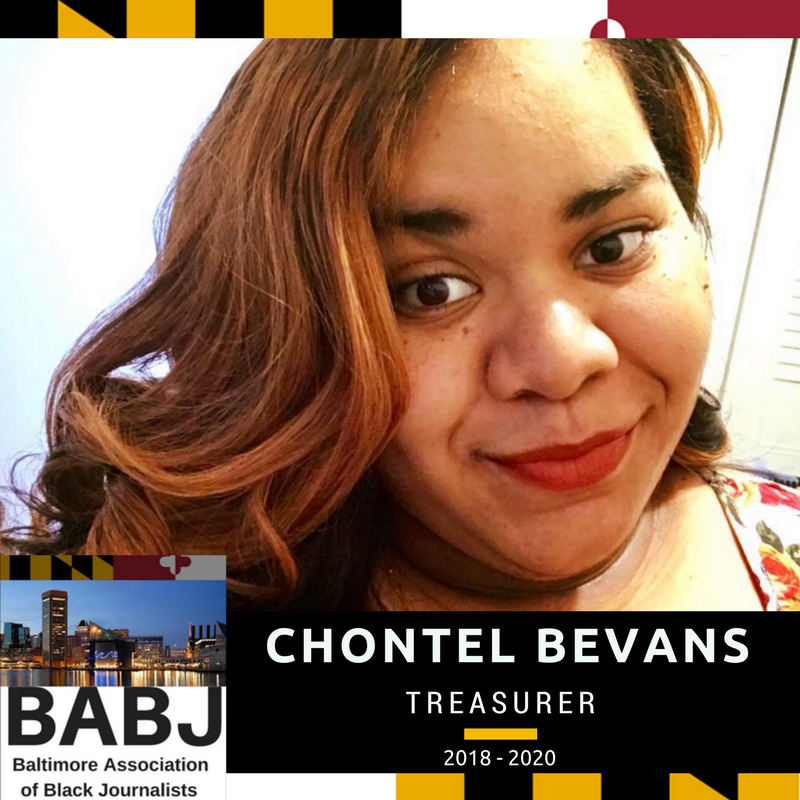 Treasurer
Chontel Bevans
Hampton University Student
@ChontelMonae
---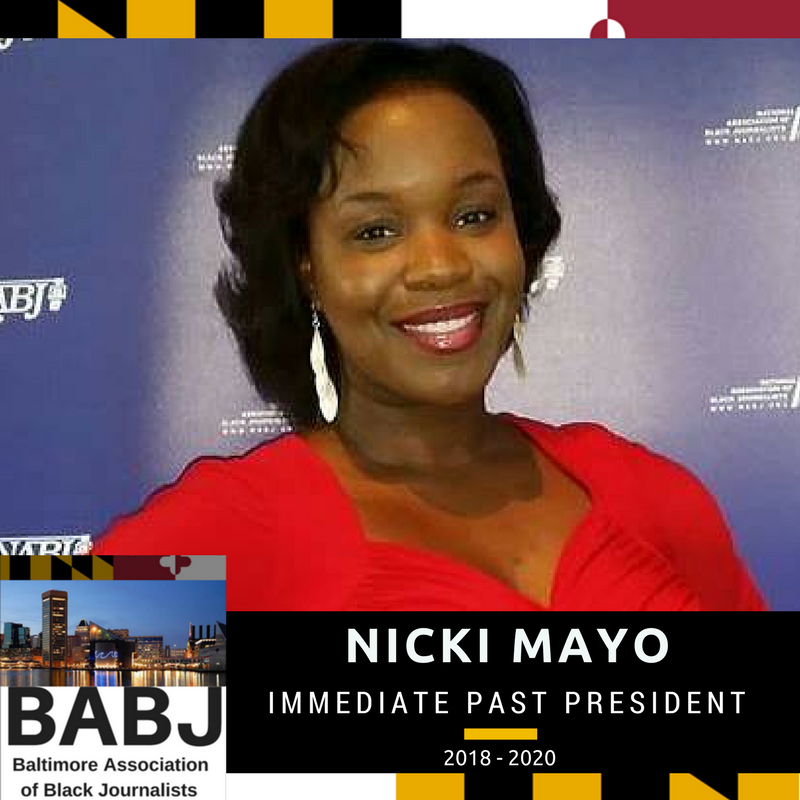 Immediate Past President
Nicki Mayo
Nicki Mayo News,  LLC Multimedia Journalist
@NickiMayoNews
---

Student Representative
???
---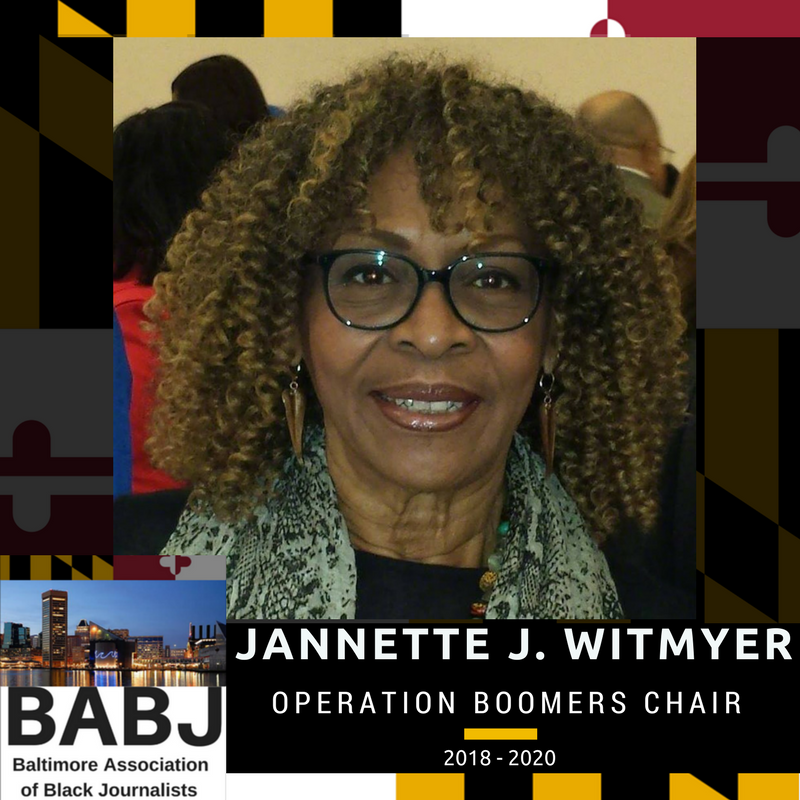 "Operation Boomers" Reclamation Chair
Jannette J. Witmyer
Freelance Writer & Editor
@jjwitwriter
---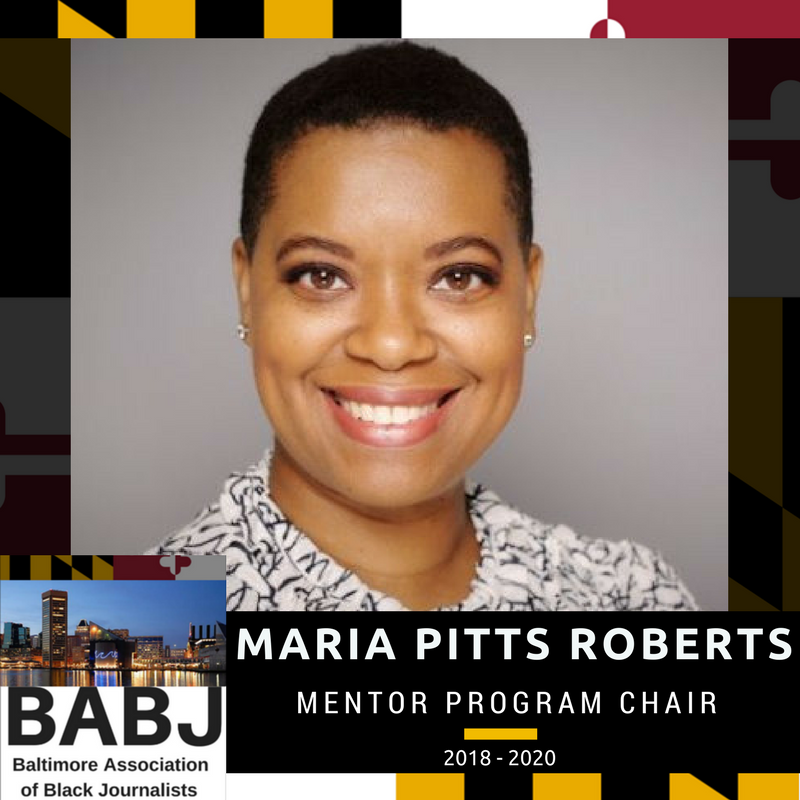 Mentor Program Chair
Maria Roberts
Written Word Communications Creative Director
@RiaRob
---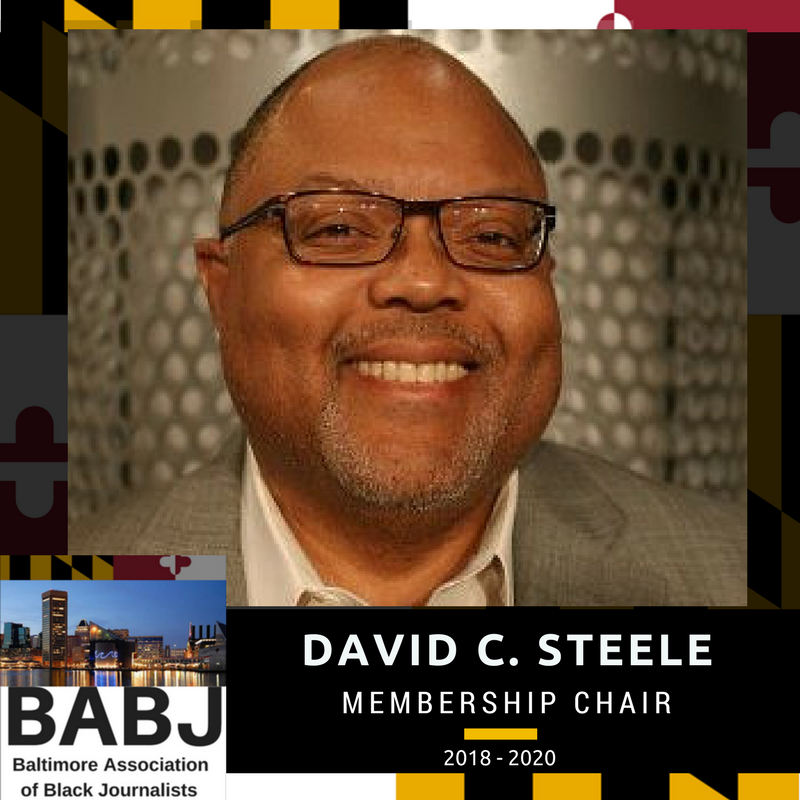 Membership Chair
David Steele
Sporting News Writer & Columnist
@David_C_Steele
---

Multimedia Director
Desire Luv Peace
Photographer
@luvkella
—–
---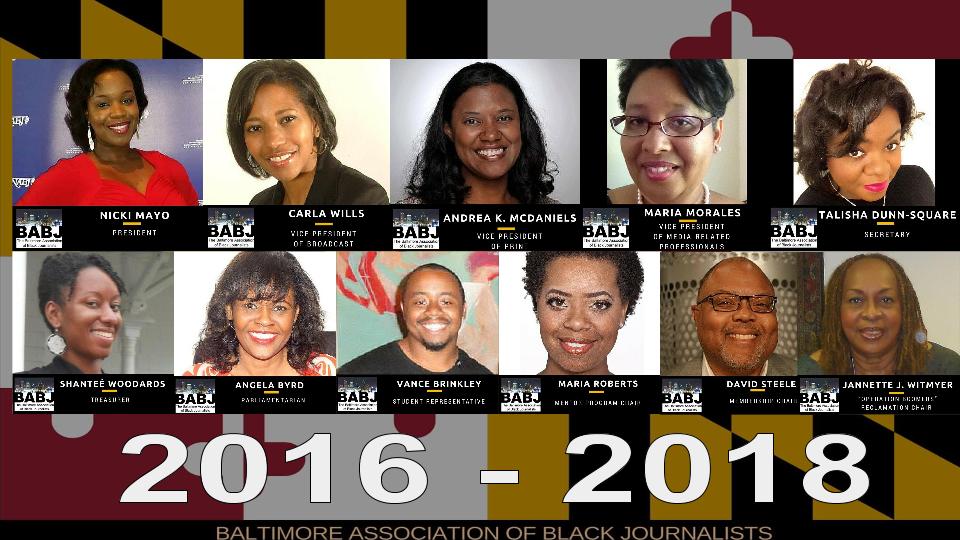 The following were the BABJ board members and committee chairs for the 2016 – 2018:
President
Nicki Mayo
Nicki Mayo News Multimedia Journalist
@NickiMayoNews
—
Vice President-Broadcast
Carla Wills
Democracy Now! Senior Producer
@CarlaEWills
—
Vice President-Print
Andrea K. McDaniels
The Baltimore Sun Health & Medicine Reporter
@ankwalker
—
Vice President-Media-Related Professionals
Maria Morales
Ricana Public Relations Editor & Writer
@RicanaPR
—
Secretary
Talisha Dunn-Square
Bowie State University Professor
@TalishaDSquare
—
Treasurer
Shantee' Woodards
Capital Gazette Business Reporter/Editor
@woo_sha
—
Parliamentarian
Angela Byrd
PICG Inc. President & CEO
@picginc
—
Student Representative
Vance Brinkley
Bowie State University Graduate Student & Freelance Arts Writer
@VBrinkley513
—
Mentor Program Chair
Maria Roberts
Written Word Communications Creative Director
@RiaRob
—
Membership Chair
David Steele
Sporting News Writer & Columnist
@David_C_Steele
—
"Operation Boomers" Reclamation Chair
Jannette J. Witmyer
Freelance Writer & Editor
@jjwitwriter
###