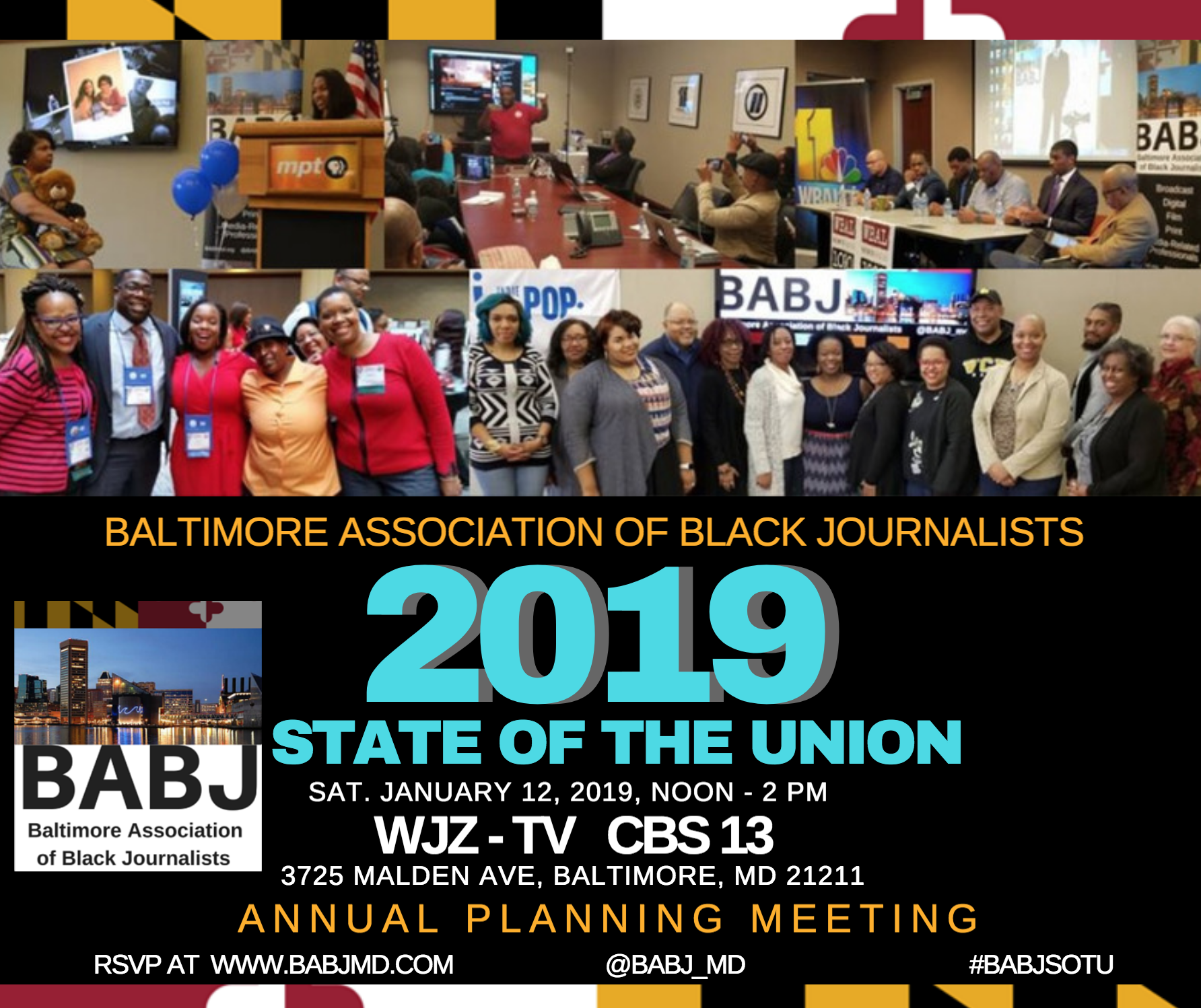 While you're thinking about New Year's resolutions, now is a great time to get excited about BABJ and what we can do together in 2019.
#InspireBlackMen
Peer Mentors
Awards
Chapter of the Year
Newsroom Diversity Accountability
Google, Facebook and LinkedIn for Journalists TutorialsThere are so many ideas and initiatives to brainstorm and consider.
Join us Saturday January 12, 2019 from noon to 2p.m. for the annual BABJ State of the Union planning meeting at WJZ-TV CBS 13. The station address is 3725 Malden Ave, Baltimore, MD 21211.
See you soon.
BABJ