The 2018 midterm elections are over. Now what?
The Baltimore Association of Black Journalists hosted the Election 2018 Wrap Up to discuss the impact of the midterms on Marylanders and African-Americans.
Maryland Public Television reporter Charles Robinson moderated the panel Saturday November 10, 2018 at WBAL-TV. Local journalists and political experts joined Robinson in guiding the discussion.
The #BABJmidterms panel included Lisa Snowden-McCray, journalist, formerly of The AFRO, Baltimore City Paper and Baltimore Beat and Sean Yoes, Baltimore Editor of The AFRO and author of Baltimore After Freddie Gray: Real Stories From One of America's Great Imperiled Cities.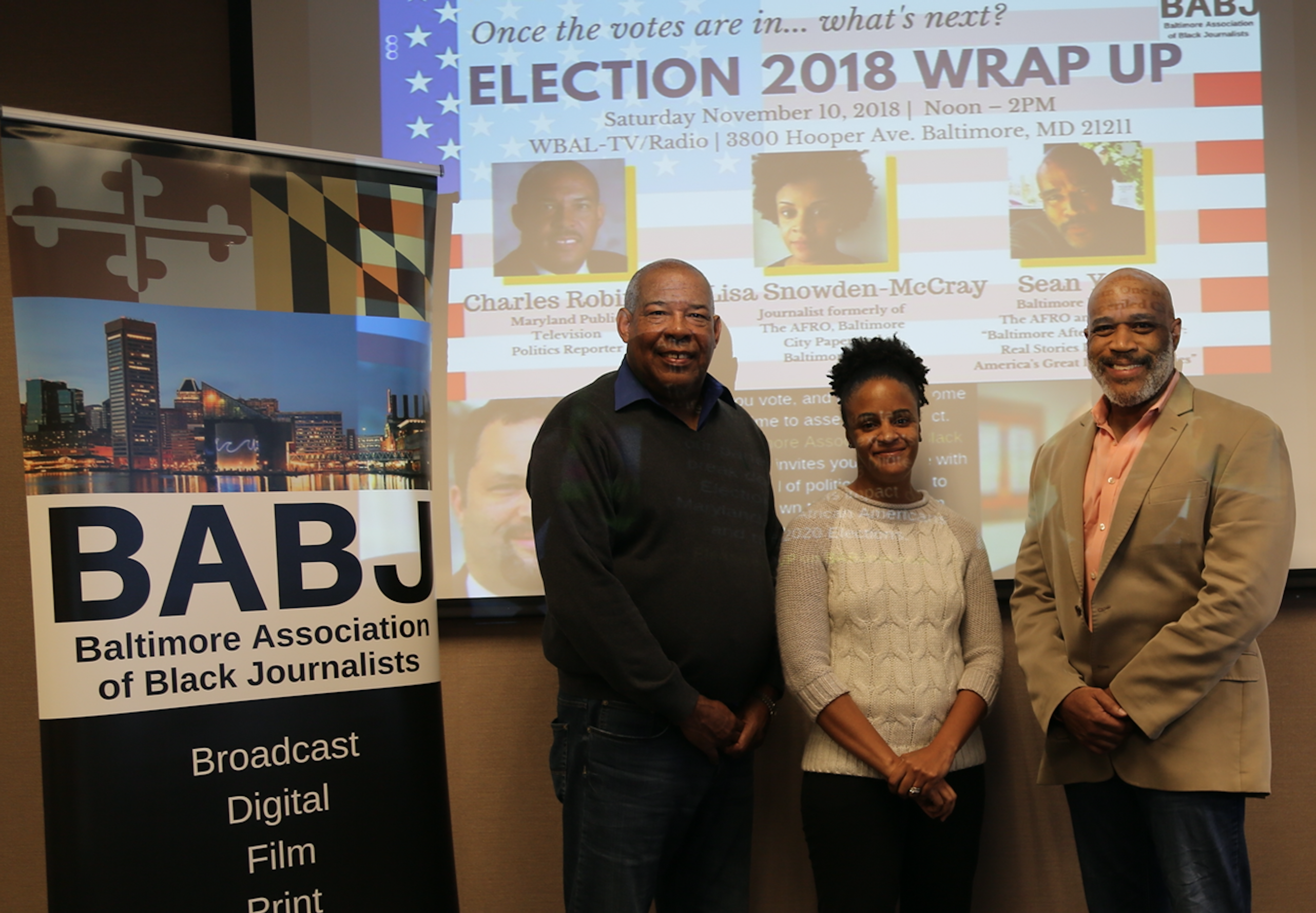 Approximately 20 people attended the meeting that dissected the impact of the gubernatorial race between republican incumbent Larry Hogan and democratic candidate Ben Jealous. The group also tackled voter turnout across the state while debunking the "Maryland is a blue state" myth.
Moderator Robinson also shared selections from his election post mortem essay entitled "Maryland is Different."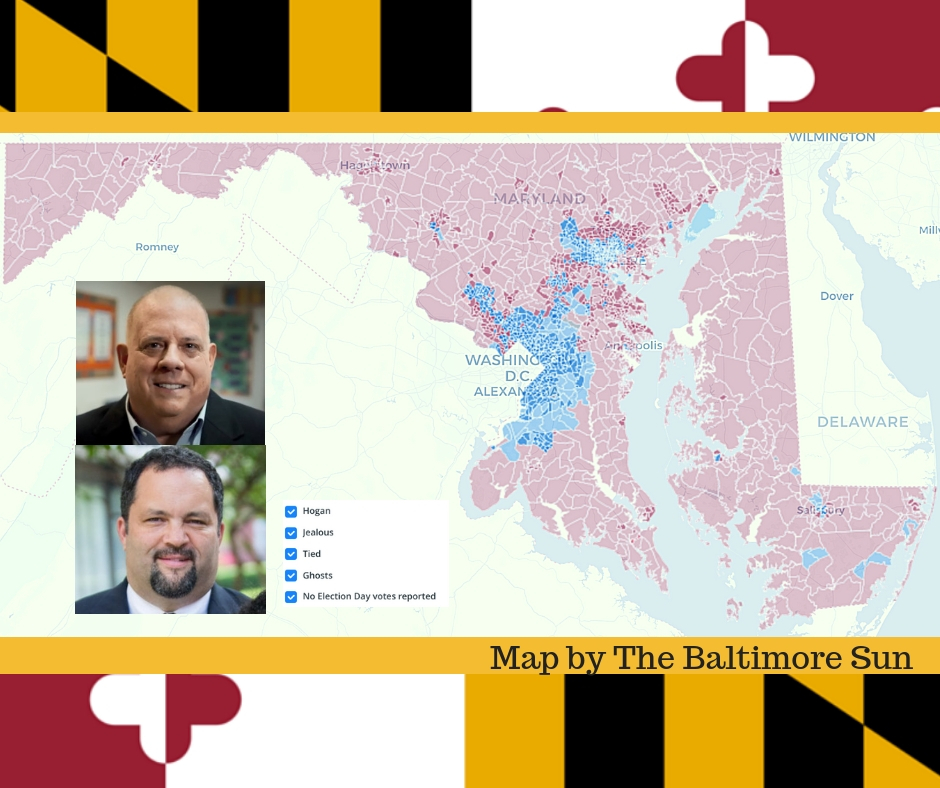 What's the formula to win in Maryland? Campaign outside of the I-95 corridor. "Democrats who do not go to all quadrants of the state will suffer the same fate as Jealous." — Sean Yoes @BABJ_md #BABJmidterms pic.twitter.com/X6R395NQko

— Maria Morales (@RicanaPR) November 10, 2018
"Baltimore is primarily run by Democrats — and look around." — Lisa Snowden @BABJ_md #BABJmidterms pic.twitter.com/H9NmuV2cR3

— Maria Morales (@RicanaPR) November 10, 2018
We elected a black county supervisor in Howard County and a black woman county executive in Prince George's County. Almost everywhere in the state that Democrats ran, they won, except for the governor's race. They were vote splitting. — Charles Robinson @BABJ_md #BABJmidterms pic.twitter.com/Ek9q4JnsUD

— Maria Morales (@RicanaPR) November 10, 2018
During this meeting BABJ members also started planning the 2018 #BABJHoliday and the 2019 Mentor Program.