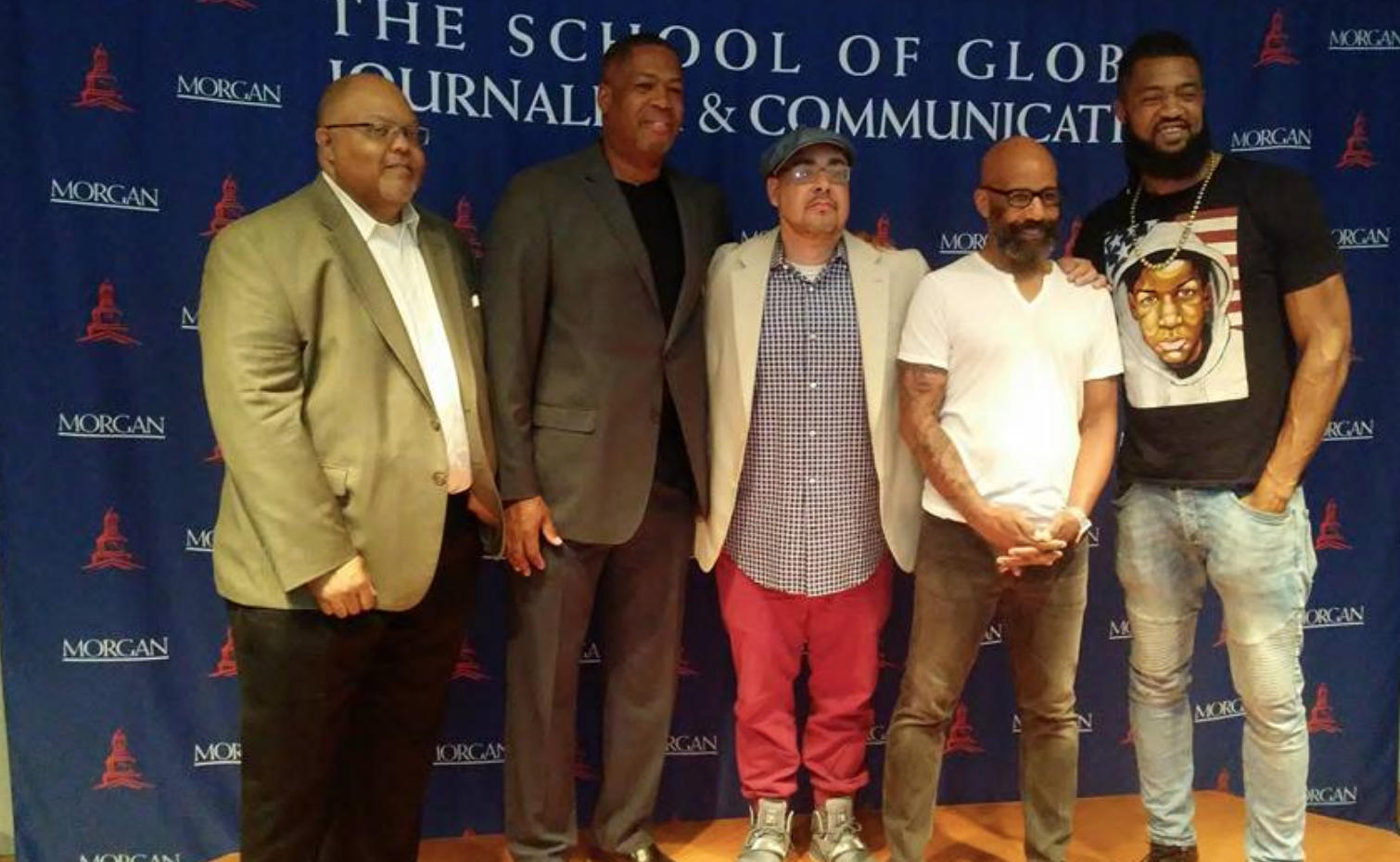 The Baltimore Association of Black Journalists hosted its second annual Black Male Media Project Saturday June 2, 2018 at Morgan State University's School of Global Journalism and Communication. BABJ Membership chair David Steele organized the panel discussion entitled, "Athletes, Activism and Community: Sports as a Platform for Change" focused on the role of athletes, public figures and journalists in advocating for issues impacting the Black community.
This video by Tramon L Lucas features a panel with:
Kevin B Blackistone – ESPN's Around the Horn;
Aaron Maybin – Artist, Teacher & Former NFL player;
Jerry Bembry – Senior Writer for ESPN's The Undefeated; and
Ali Danois – Editor-in-Chief for The Shadow League.