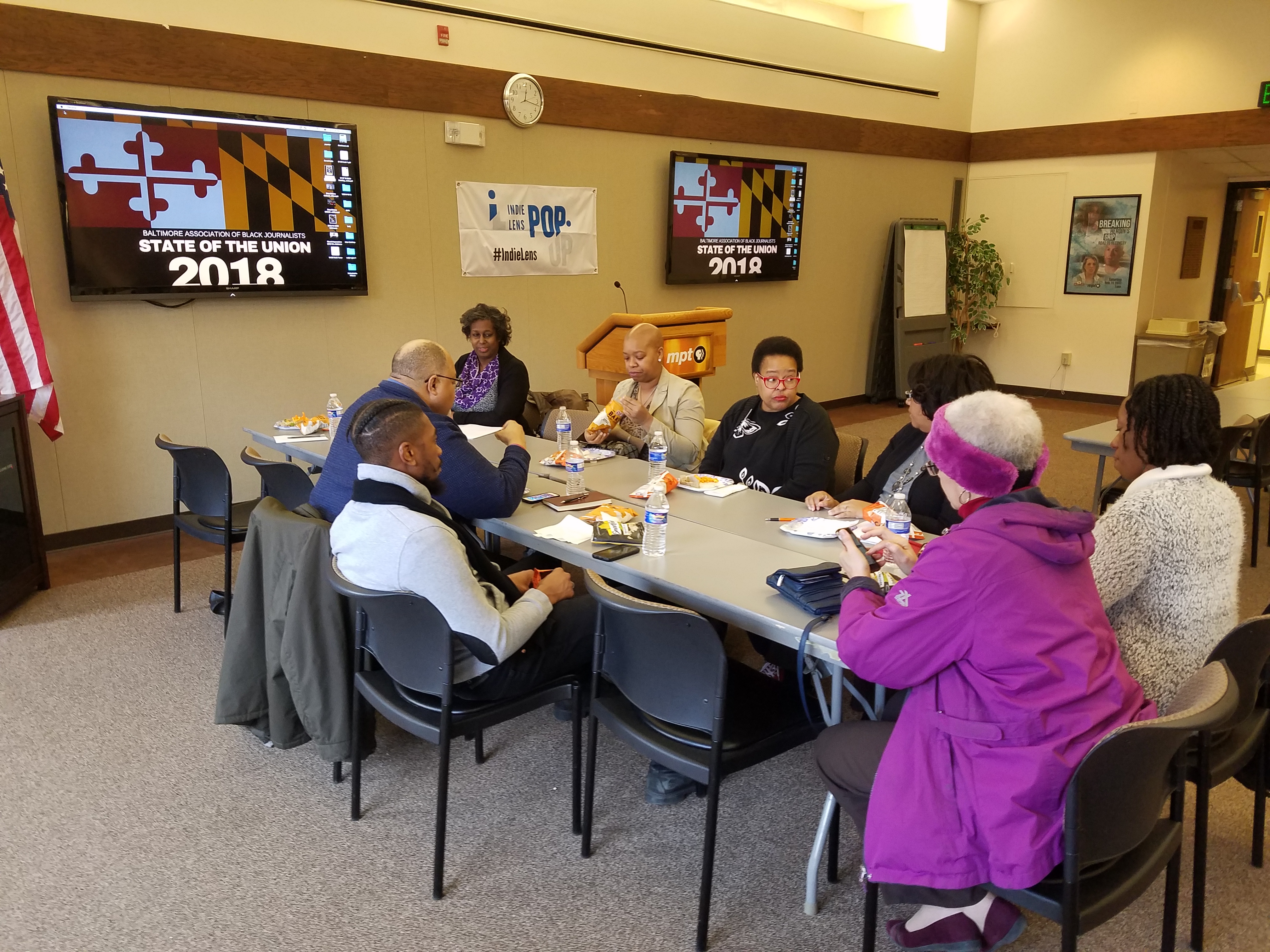 The Baltimore Association of Black Journalists kicked off 2018 with the "BABJ State of the Union" meeting noon Saturday January 27, 2018 at Maryland Public Television in Owings Mills, MD.
Fifteen members attended the planning meeting dedicated to: updating chapter members on BABJ 2017, set the tone for BABJ as a whole and plan 2018 events.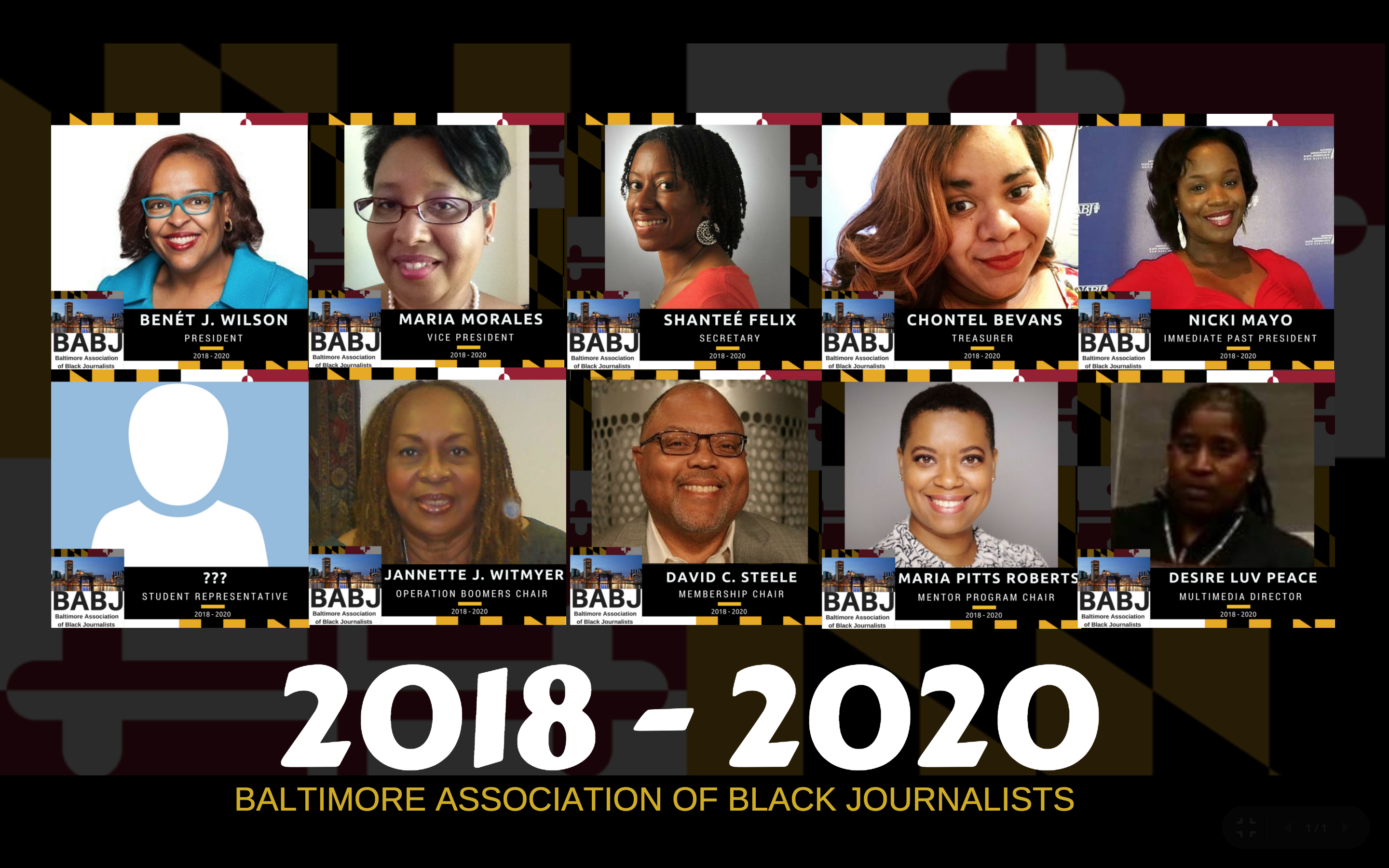 The following members were elected to the 2018-2020 BABJ board:
President
Benét J. Wilson
Aviation Queen,  LLC Owner and Editor-In-Chief
@Benet4NABJ
Vice President
Maria Morales
Ricana Public Relations Editor & Writer
@RicanaPR
Secretary
Shanteé Felix
Maryland State Highway Administration Assistant Media Relations Manager
@woo_sha
Treasurer
Chontel Bevans
Hampton University Student
@ChontelMonae
Immediate Past President
Nicki Mayo
Nicki Mayo News,  LLC Multimedia Journalist
@NickiMayoNews
Student Representative
???
"Operation Boomers" Reclamation Chair
Jannette J. Witmyer
Freelance Writer & Editor
@jjwitwriter
Mentor Program Chair
Maria Roberts
Written Word Communications Creative Director
@RiaRob
Membership Chair
David Steele
Sporting News Writer & Columnist
@David_C_Steele
Multimedia Director
Desire Luv Peace
Photographer
@luvkella
View the complete BABJ leadership

HERE

.