The 5th Annual #BABJholiday Warm Clothing Drive kicked off December 19, 2017 at  13.5% Wine Bar.
About 30 people attended the "party with a purpose"  in Hampden to enjoy wine flights, classy cocktails and decadent dishes. This was also a chance for BABJ members to unwind with wine, fellowship and fun.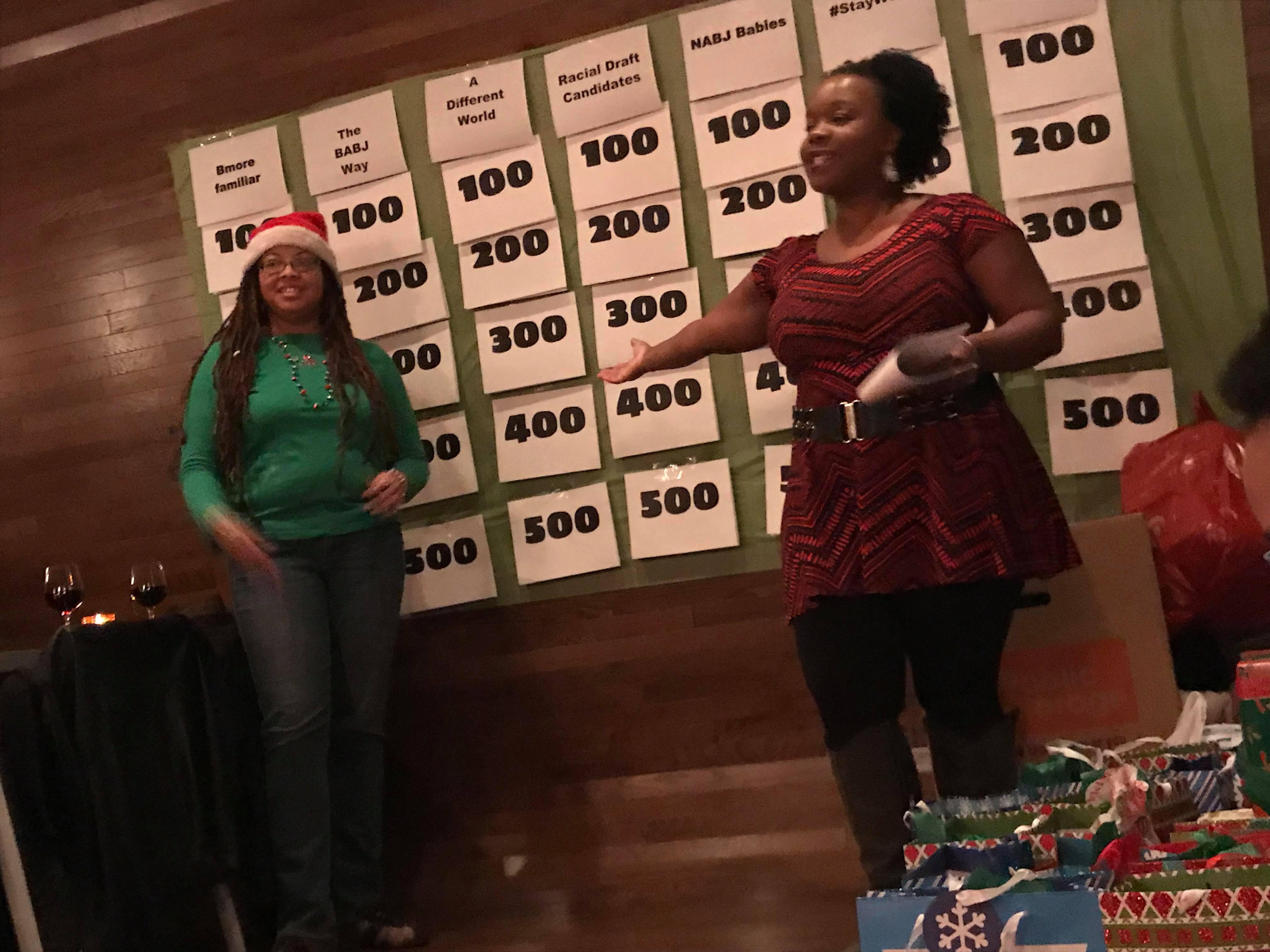 Among the festivities, members played a "Black Journo Jeopardy" game inspired by the TV game show Jeopardy. Prizes ranged from newsroom swag, to a 1lb candy bar, funnel cake maker and even a mini grill.
BABJ members and party guests donated nearly 80 items to 2 Save Souls Records and Spirit 2 Spirit Ministries' blanket drive.
Here is a complete itemized list of the 2017 #BABJholiday donations:
36 misc toiletries kits

23 blankets

6 pairs of socks

3 sleeping bags
Our #BABJHoliday  history of giving
In 2013 we celebrated the beginning for BABJ at Silo .5% (View photo gallery here)
We also teamed up with Philanthropix to benefit the Ronald McDonald House Charities. (View photo gallery here)
In 2014 BABJ collected gifts at Teavolve for the "It's Kindertime" Toy Drive. (View photo gallery here)
We returned to Teavolve in 2015 for a toy and coat drive for the Penn-North Kids Safe Zone.
In 2016 we feasted at Flight American Fusion Restaurant and Lounge while collecting coats, hats and scarves for the Charm City Warmth Drive.