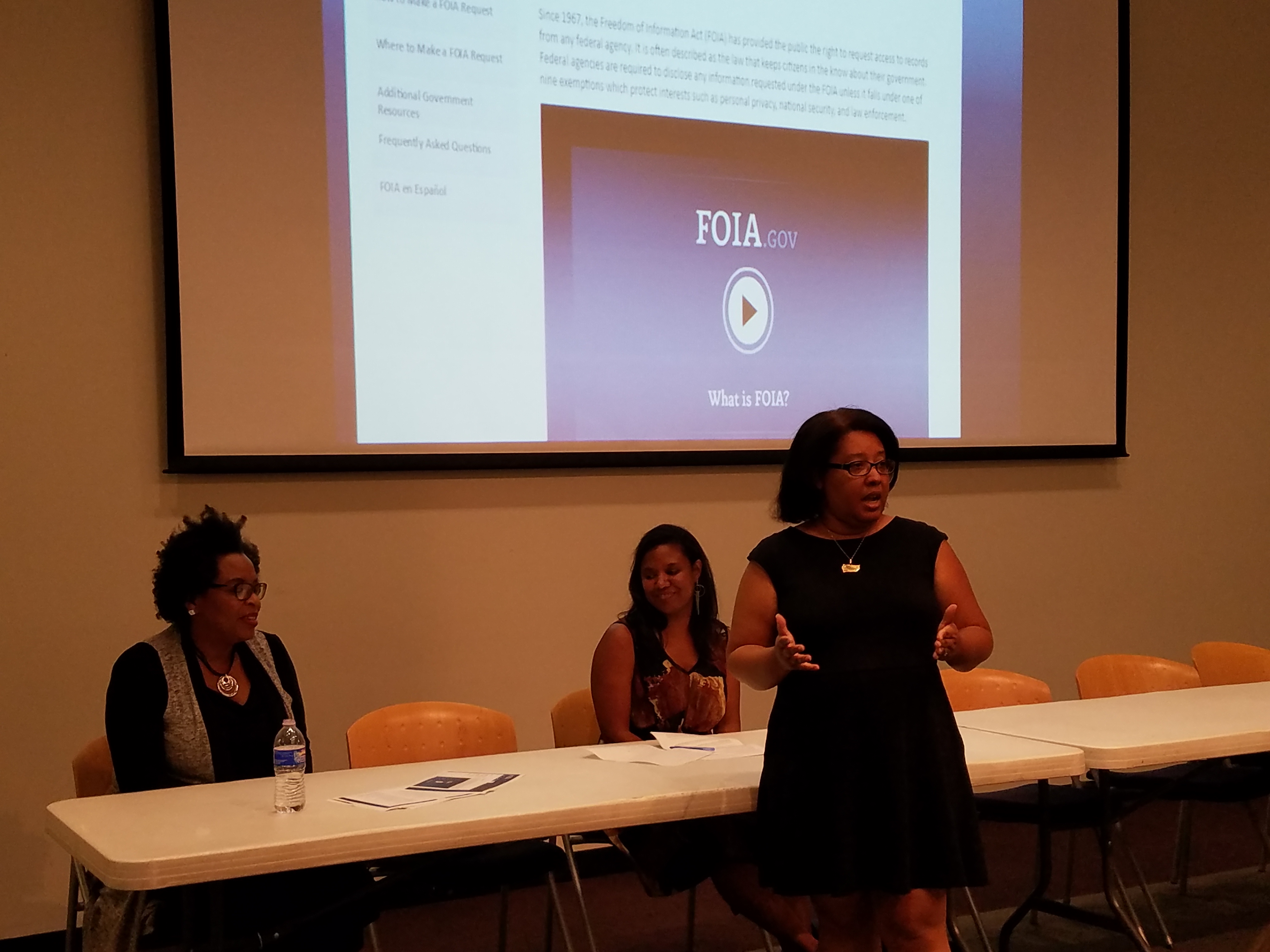 Historian and archivist Wanda Williams and The Baltimore Sun's health and medicine reporter Andrea McDaniels lead the Baltimore Association of Black Journalists in a deep discussion on the Freedom of Information Act (FOIA).
This was part of the #BABJfoia Sep. 23, 2017 meeting at The Baltimore Sun located at 501 N. Calvert Street.
More than 15 people showed up for the "FOIA Refresher" session that focused on best practices for obtaining federal and state requests. McDaniels and Williams also helped BABJ members understand how to navigate public records, starting with where to begin a search.
In some cases redacted information makes FOIA requests fruitless. Williams was helpful in explaining what information you can expect to be redacted when requesting federal documents.