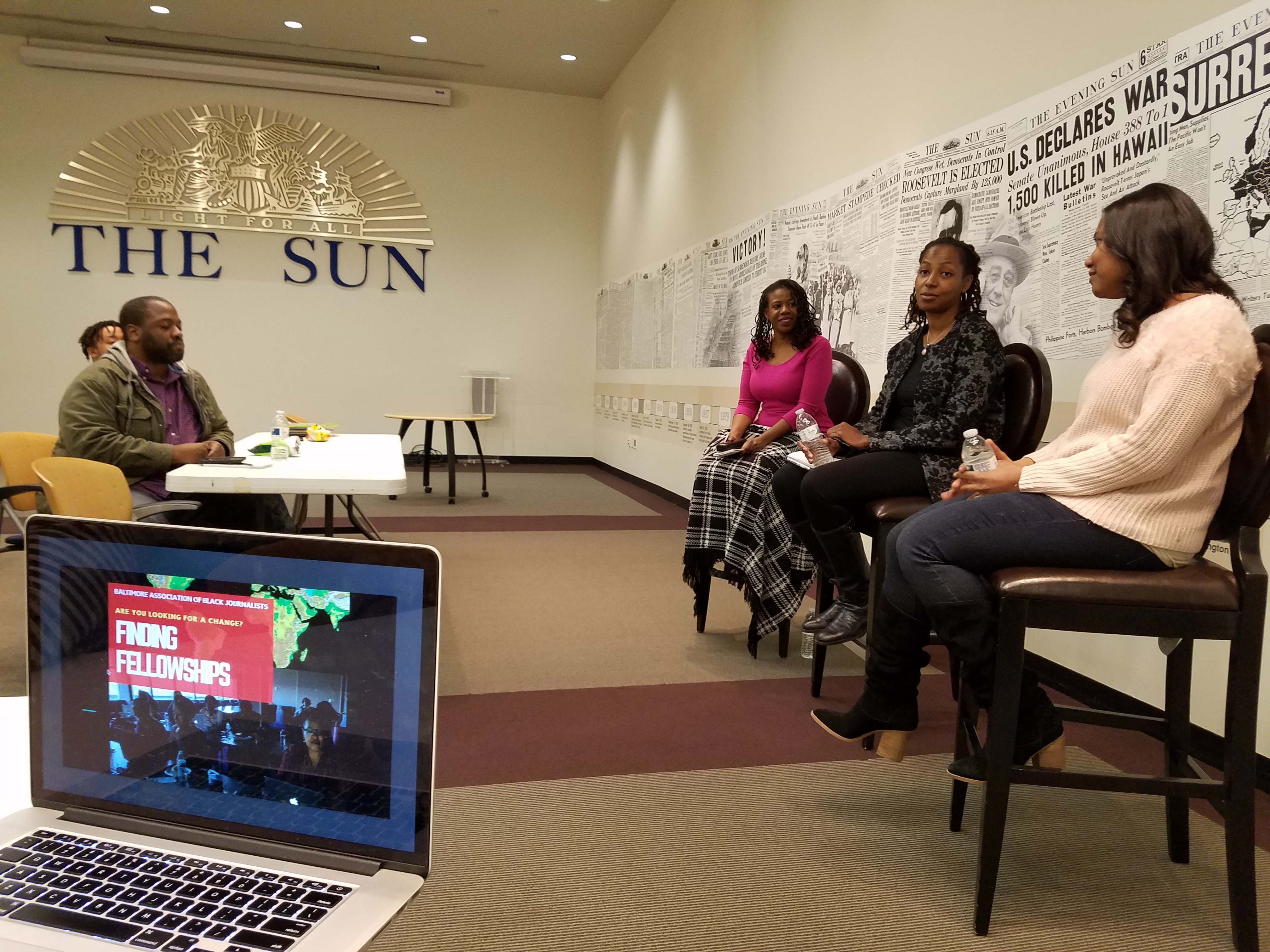 Fellowship experts shared their experiences with BABJ members at #BABJfellowships.
The Baltimore Association of Black Journalists hosted our March 11, 2017 meeting at The Baltimore Sun, 501 N. Calvert Street, Baltimore, MD 21202.
About 20 people attended the Saturday afternoon panel discussion "Finding Fellowships." The 90 minute session focused on various fellowship opportunities,  compensation and how to fit these opportunities into your work schedule.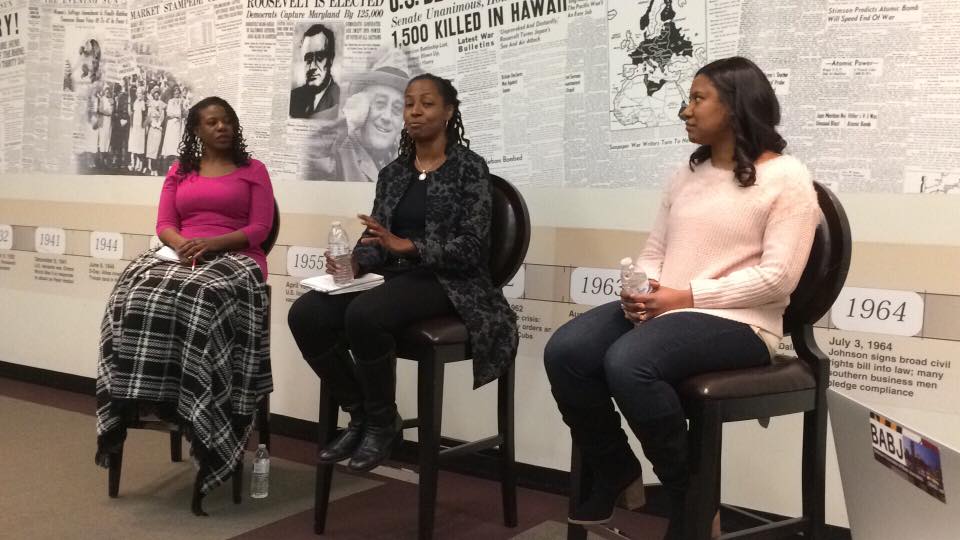 The Crisis magazine senior editor Lottie Joiner joined Bloomberg BNA transportation and infrastructure reporter Stephanie Beasley and Baltimore Sun health and medicine reporter Andrea McDaniels in a Q&A session sharing details of their fellowship experiences.
Joiner was a 2015 National Health Journalism Fellow with the Center for Health Journalism at the University of Southern California at Annenberg. She is currently a Senior Fellow at the Schuster Institute for Investigative Journalism at Brandeis University.
Here's a link to Joiner's Center for Health Journalism fellowship work:
"The Impact of Father-Absence on the Mental Health of Black Boys" https://medium.com/@msjoiner/hurt-the-impact-of-father-absence-on-the-mental-health-of-black-boys-fbd7c8212250#.xeuqz4g0e
Beasley received a "Bringing Home the World" fellowship from the International Center for Journalists in 2016. Her project focused on U.S. companies working with the Cuban government to re-establish trade relations and launch large-scale infrastructure projects. Here are a couple links to Beasley's fellowship work:
U.S-Cuba Rail, Aviation, Port Deals in Jeopardy Under Trump
https://www.bna.com/uscuba-rail-aviation-n73014448545/
Cuba Hobbled by Fickle Internet Service—A Look at U.S.-Cuba Trade
https://www.bna.com/cuba-hobbled-fickle-n73014449364/
McDaniels was also among the 2016 "Bringing Home the World" International Reporting Fellows. Her series "Collateral Damage," about the invisible health impacts on those who live in violent communities, has won several recognitions, including The American Association for the Advancement of Science Gold Award and the Association of Health Care Journalists' top award for public health reporting. At the BABJ meeting, McDaniels' shared her fellowship experience covering  Johns Hopkins Medicine's vast expansion over the last decade in Singapore and the Middle East.
Here is a link to McDaniels' "Collateral Damage" project:
http://www.baltimoresun.com/news/maryland/investigations/bal-collateral-damage-storygallery-storygallery.html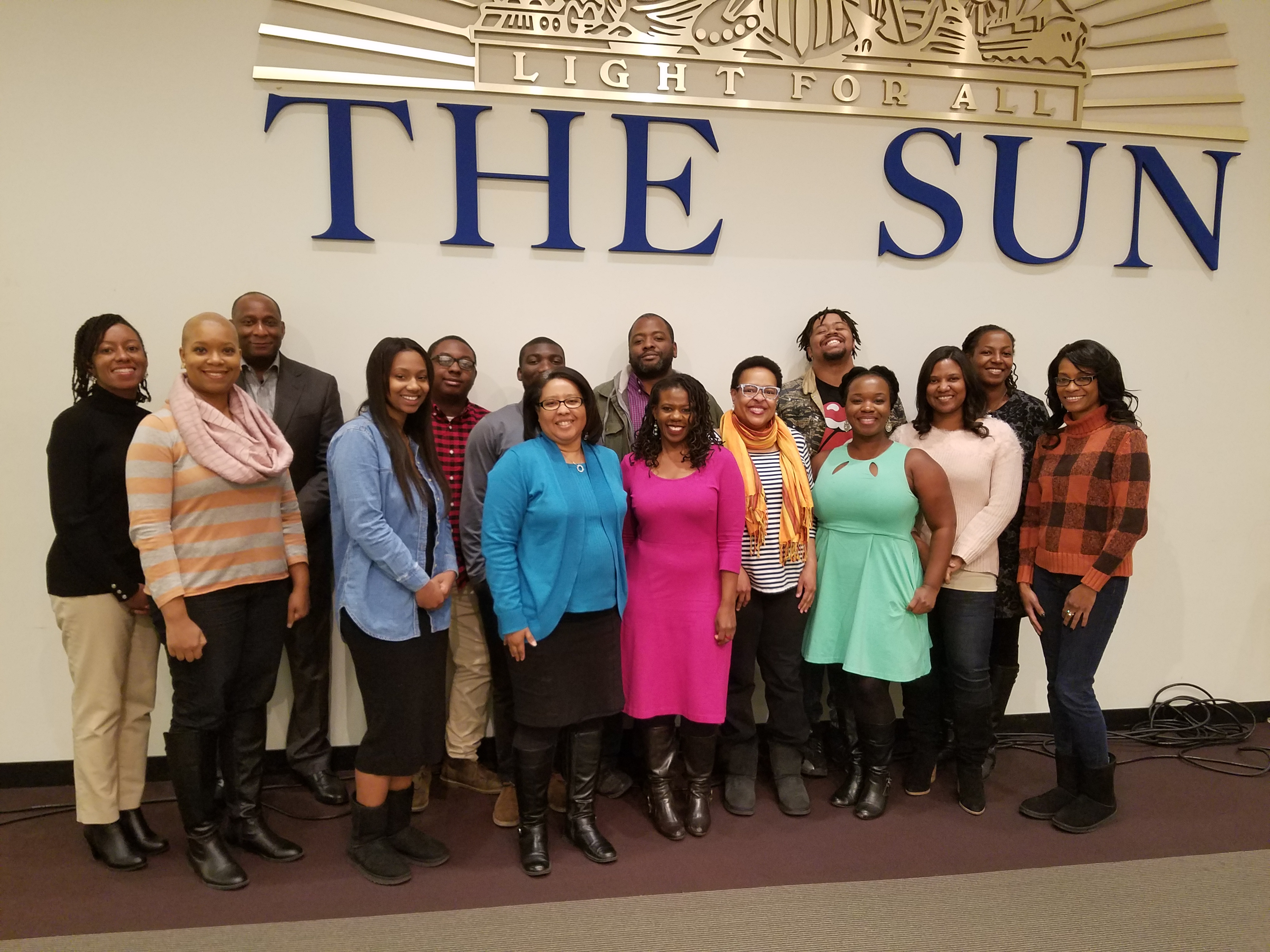 The meeting concluded with Baltimore Sun Managing Editor Sam Davis leading members on a tour of the newsroom. Here members had a chance to talk with weekend staffers about multimedia use and editorial content.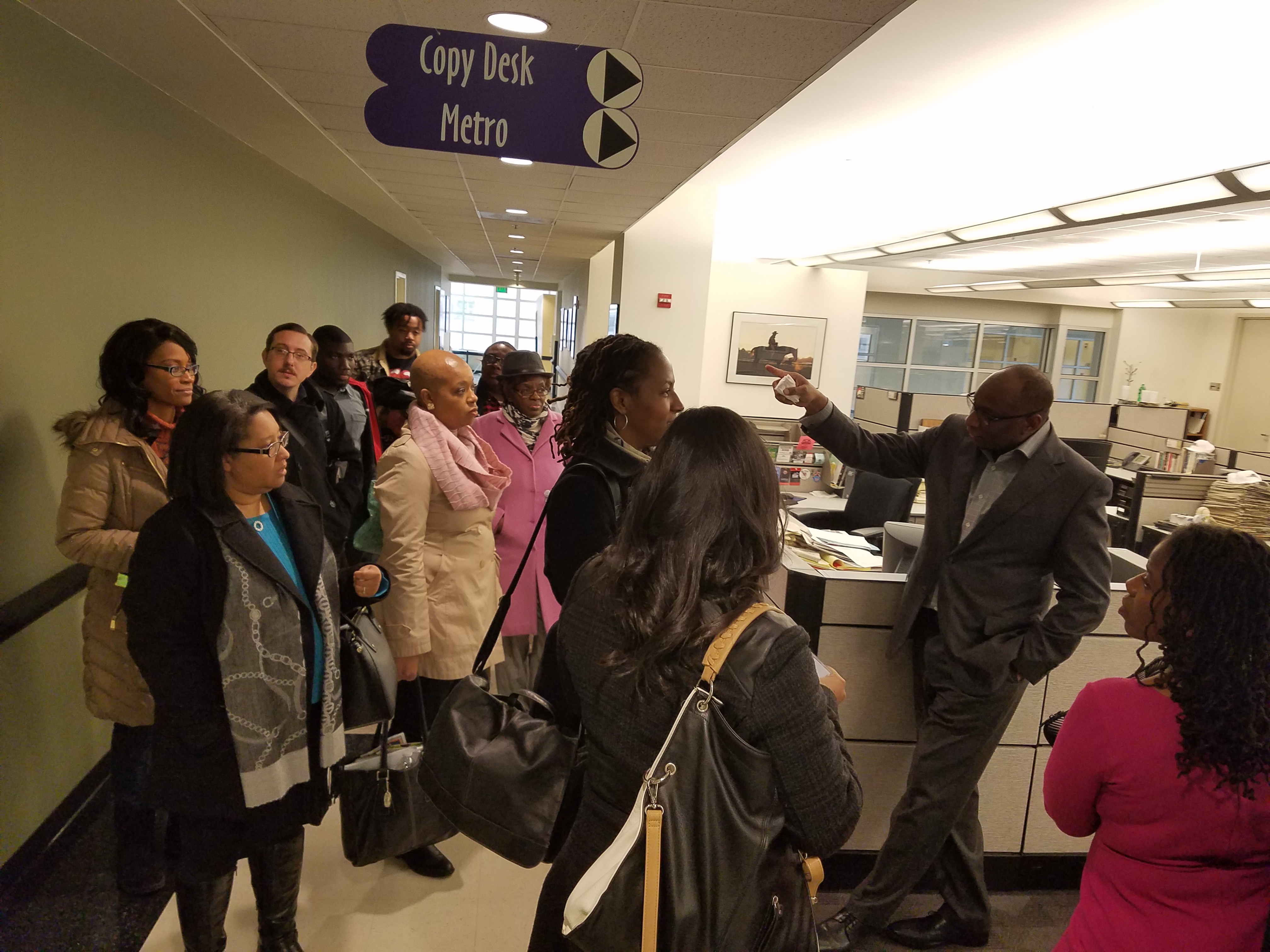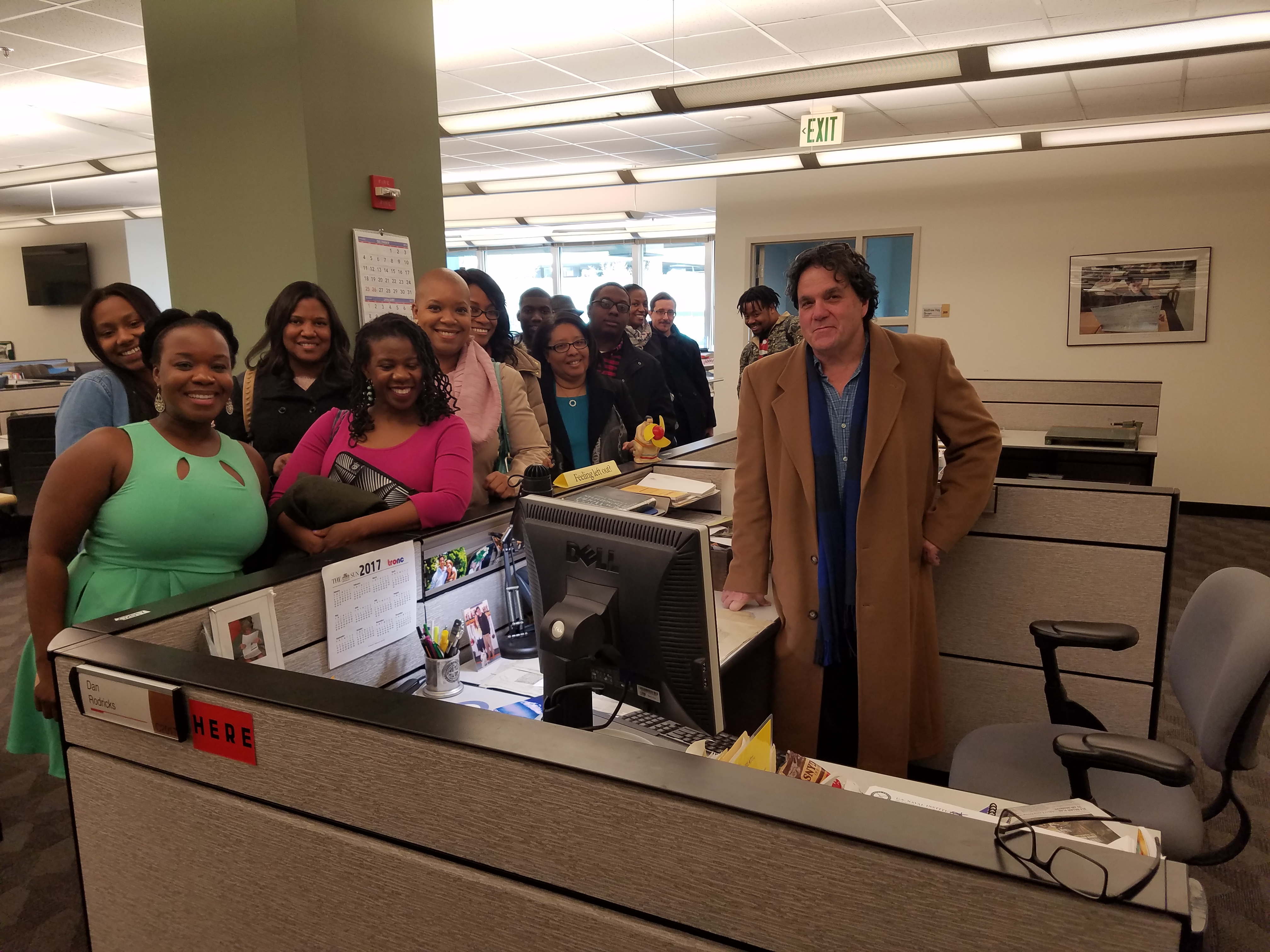 STORIFY: CHECK OUT THE SOCIAL MEDIA POSTS FOR #BABJfellowships