BABJ's March meeting will be dedicated to fellowship opportunities. Sometimes we want to take a break and try reporting on something different. Maybe you want to work on a specified issue. Take a deep dive into a topic– but just for a little while. Maybe step away from public relations and try your hand at advocacy-based research. When you want to try something different, fellowships offer a temporary change.
This discussion is scheduled SATURDAY March 11, 2017 at The Baltimore Sun, 501 N. Calvert Street, Baltimore, MD 21202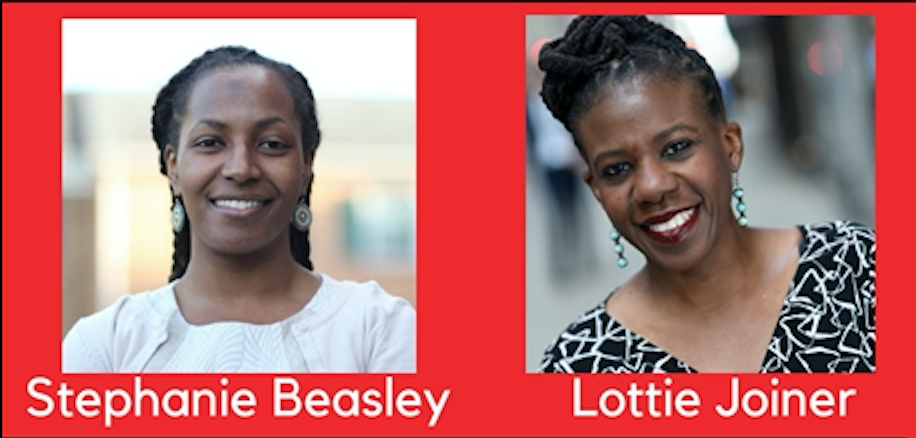 CONFIRMED GUESTS:
(Biographies and photos below)
Stephanie Beasley, Bloomberg BNA.
Lottie Joiner, The Crisis.
LOCATION, DATE & TIME:
Baltimore Sun, 501 N. Calvert Street, Baltimore, MD 21202
Saturday March 11, 2017
11:30 AM – Reception
NOON – BABJ Meeting
12:30 – Discussion:  "Finding Fellowships.
PARKING:
Anyone attending Saturday's BABJ event at The Baltimore Sun can park on the visitor's lot next to the building at the corner of Calvert and Centre Streets. There is a security guard shack at the entrance to the parking lot with an intercom. Press the talk button and tell the security guard you are attending the BABJ event and the guard will tell you where to park. Enter the building from the main doors on Calvert  Street. The meeting with be in the Community Room which is on the first floor. Someone will be in the lobby to direct you.
GUESTS BIOS:
Stephanie Beasley
Stephanie Beasley is a transportation and infrastructure reporter for Bloomberg BNA. She covers congressional and regulatory news, including funding for the Department of Transportation and new technologies such as driverless cars and drones. Previously, she reported on arts and culture, politics and a variety of policies related to the U.S. Food and Drug Administration. Beasley graduated from the UC Berkeley Graduate School of Journalism's concurrent degree program for Latin American Studies. She received a "Bringing Home the World" fellowship from the International Center for Journalists in 2016. Her project focused on U.S. companies working with the Cuban government to re-establish trade relations and launch large-scale infrastructure projects.
Story links:
U.S-Cuba Rail, Aviation, Port Deals in Jeopardy Under Trump
https://www.bna.com/uscuba-rail-aviation-n73014448545/
Cuba Hobbled by Fickle Internet Service—A Look at U.S.-Cuba Trade
https://www.bna.com/cuba-hobbled-fickle-n73014449364/
Lottie Joiner
Lottie Joiner is the senior editor of The Crisis magazine, the official publication of the NAACP, and a Washington, D.C.-based freelance writer.  She is an award-winning journalist who covers race, social justice, civil rights and culture. Her work focuses on issues that impact minorities, women and underserved communities. She has written for a number of publications including The Washington Post, USA Today, The Daily Beast, Time.com, and the National Journal's "Next America." She was a 2015 National Health Journalism Fellow with the Center for Health Journalism at the University of Southern California at Annenberg. She is currently a Senior Fellow at the Schuster Institute for Investigative Journalism at Brandeis University.
Story link:
Center for Health Journalism fellowship work.
"The Impact of Father-Absence on the Mental Health of Black Boys" https://medium.com/@msjoiner/hurt-the-impact-of-father-absence-on-the-mental-health-of-black-boys-fbd7c8212250#.xeuqz4g0e
###