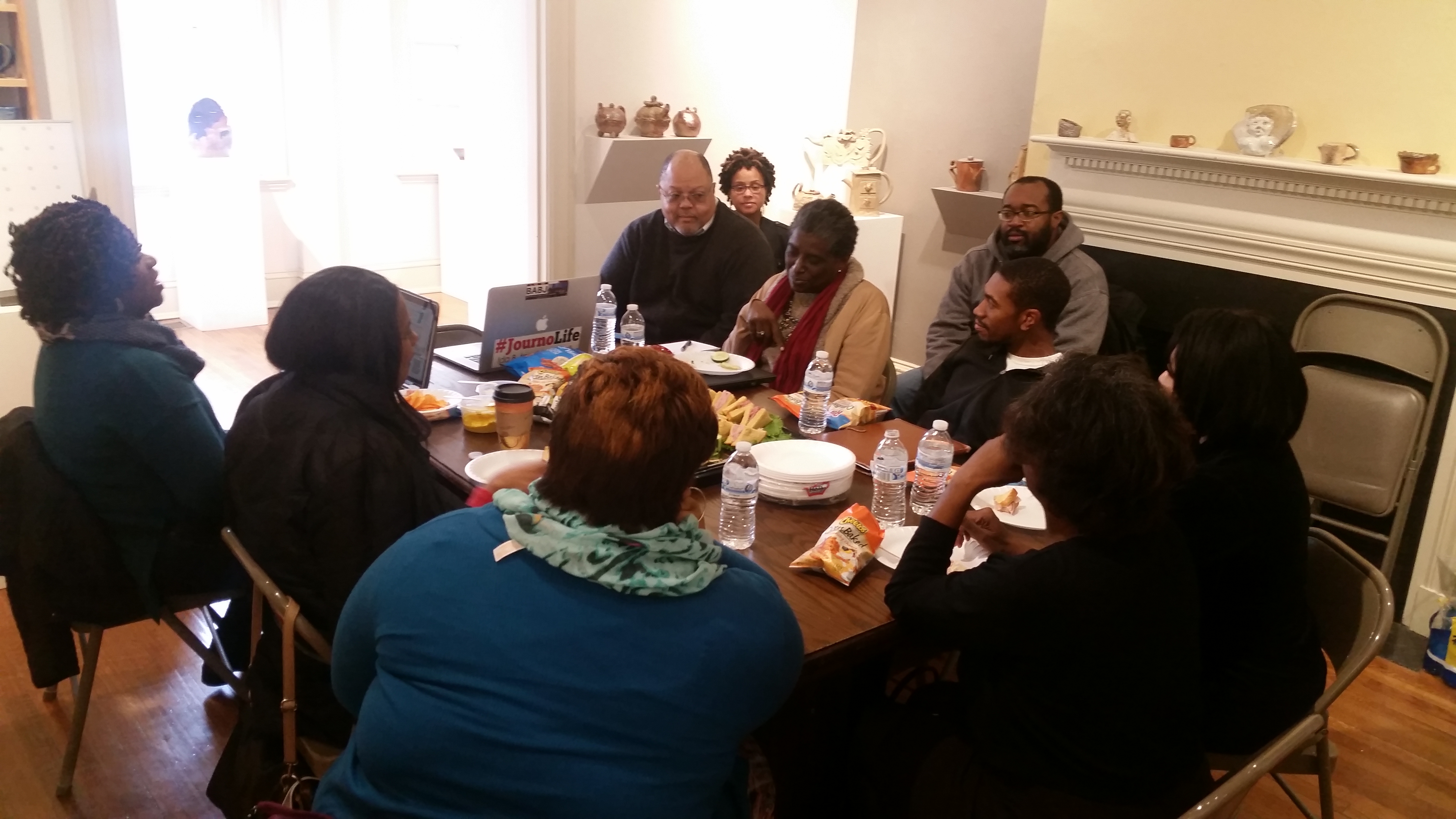 The Baltimore Association of Black Journalists hosted our second annual BABJ State of the Union #BABJsotu meeting January 28, 2017 at Baltimore Clayworks.
About 15 people participated in the planning meeting focused on plans for 2017 organizational calendar.
Coming into 2017, BABJ had 80 members on our roster. The membership is comprised of student and professionals.
Board members include:
Executive Board positions for 2016-2018 remain the same. Positions:
Vice President of Broadcasting – Carla Wills
Vice President of Print – Andrea McDaniels
Vice President of Media Related Professionals – Maria Morales
Secretary – Talisha Dunn-Square
Treasurer – Shantee' Woodards
Parliamentarian – still vacant
Student Representative – Vance Brinkley
Additional board members include:
Membership – Dave Steele
Mentor Program – Maria Pitts-Roberts
Operation Reclaim BOOMERS – Jannette Witmyer
Members also brainstormed ways to improve BABJ communications, branding and board training.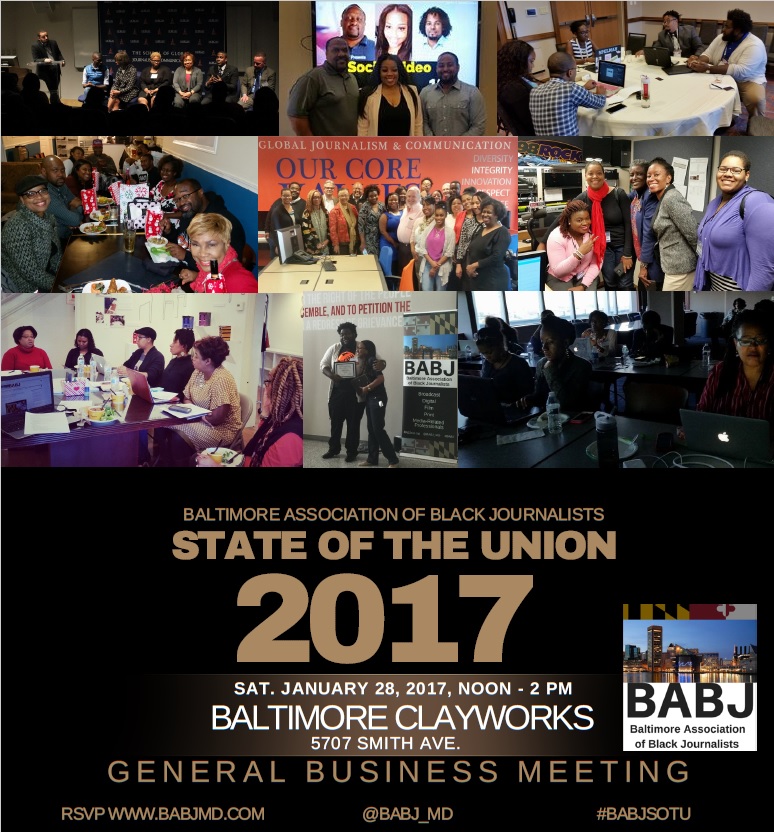 ###