The 4th Annual #BABJholiday Warm Clothing Drive kicked off December 7, 2016 at
Flight American Fusion Restaurant and Lounge. About 30 people attended the "party with a purpose" in Govans to enjoy spicy comfort foods, classy cocktails, fellowship and fun.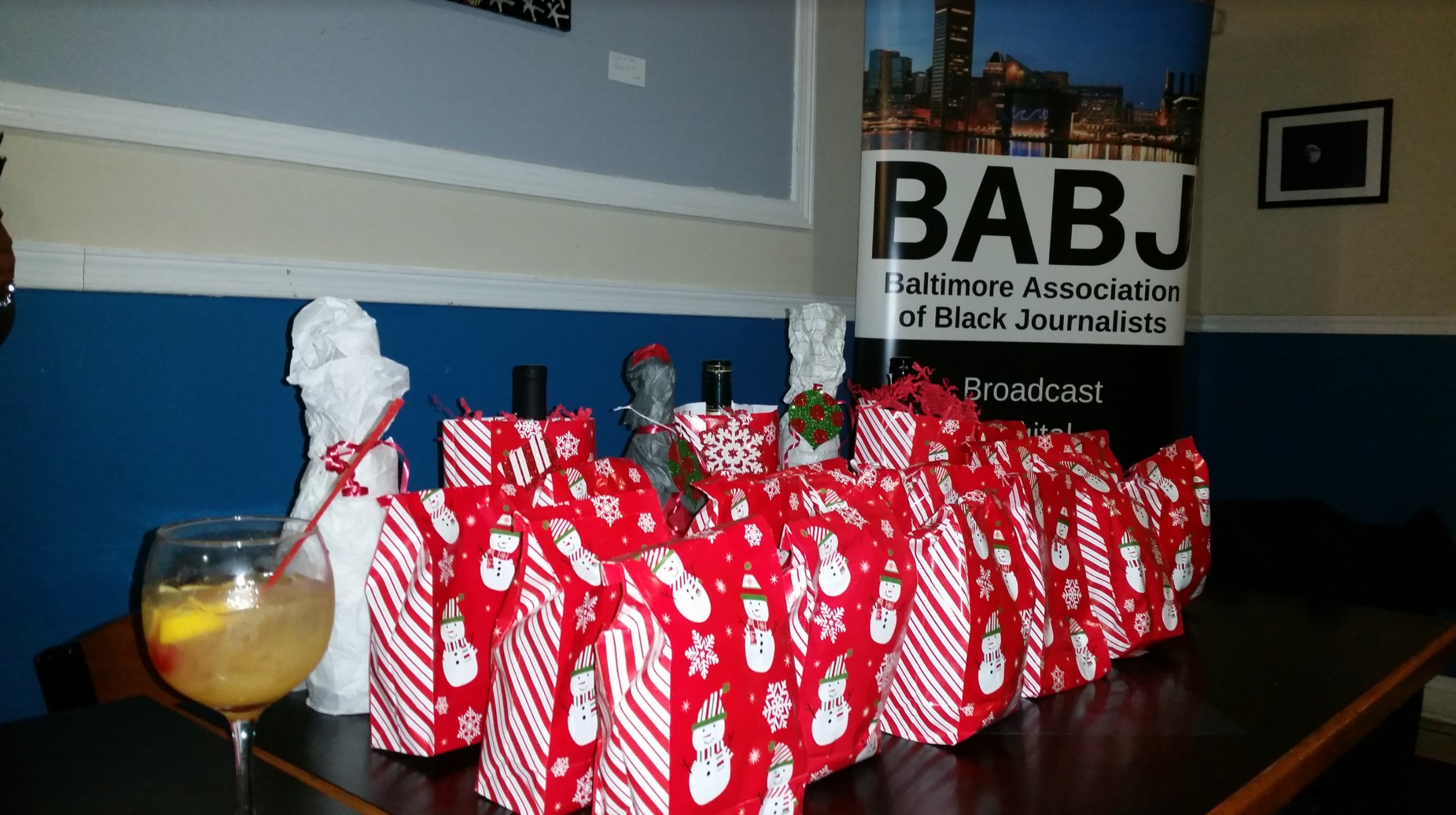 Among the festivities, members played a "BLACK Elephant" game based of the holiday poem 'Twas the Night Before Christmas.  Prizes ranged from reporter themed wine glasses, t-shirts, earbuds, phone chargers,  mini "spirits" and even a BABJ "crystal ball."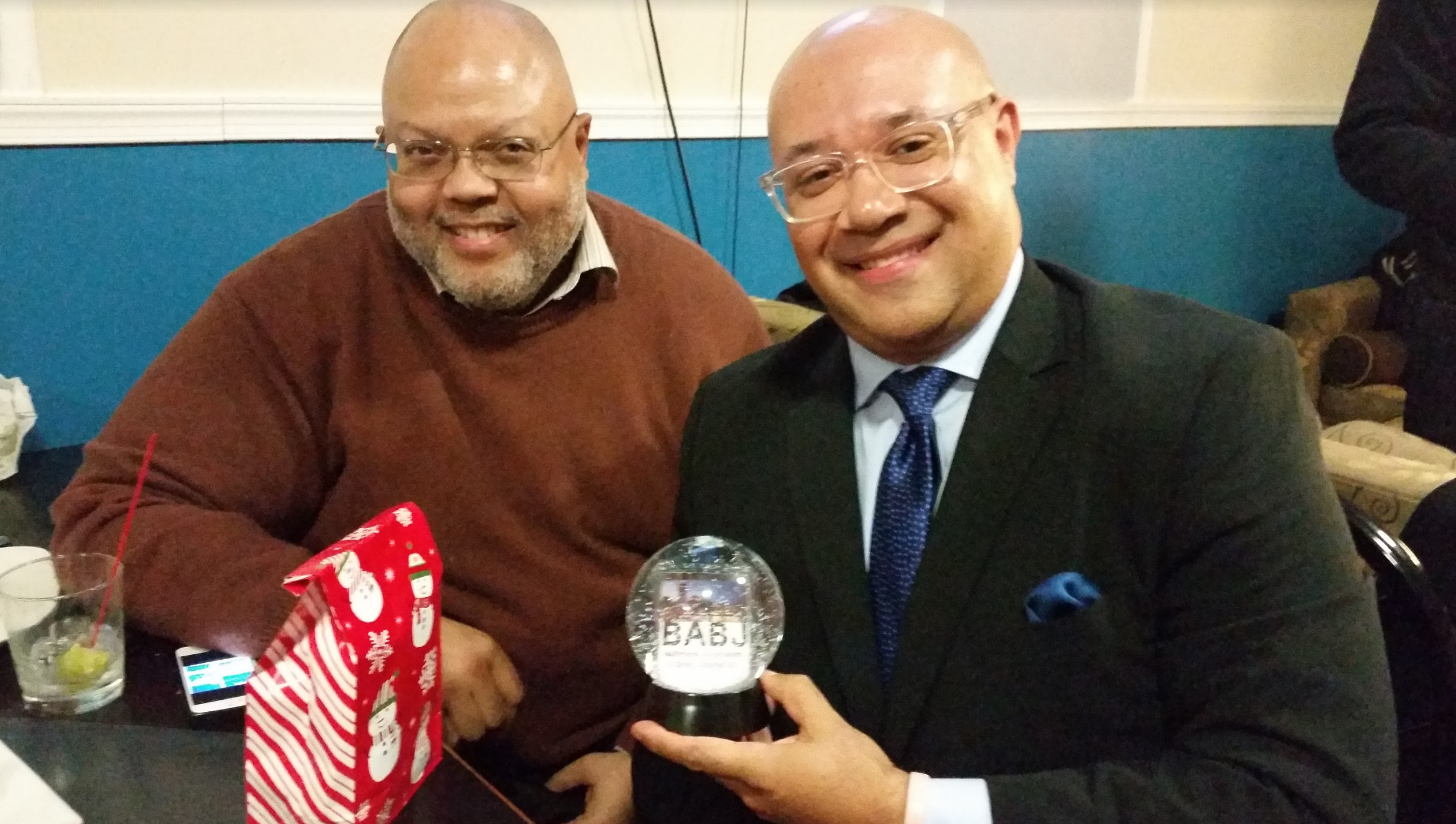 The giveaway swag was sponsored by various media companies, journalism/public relations academic programs and news services.
BABJ members and party guests donated 87 coats, hats, scarves and more to the Charm City Warmth Drive. This Baltimore non-profit works with shelters, food pantries, clothing donation and homeless advocacy groups around the city.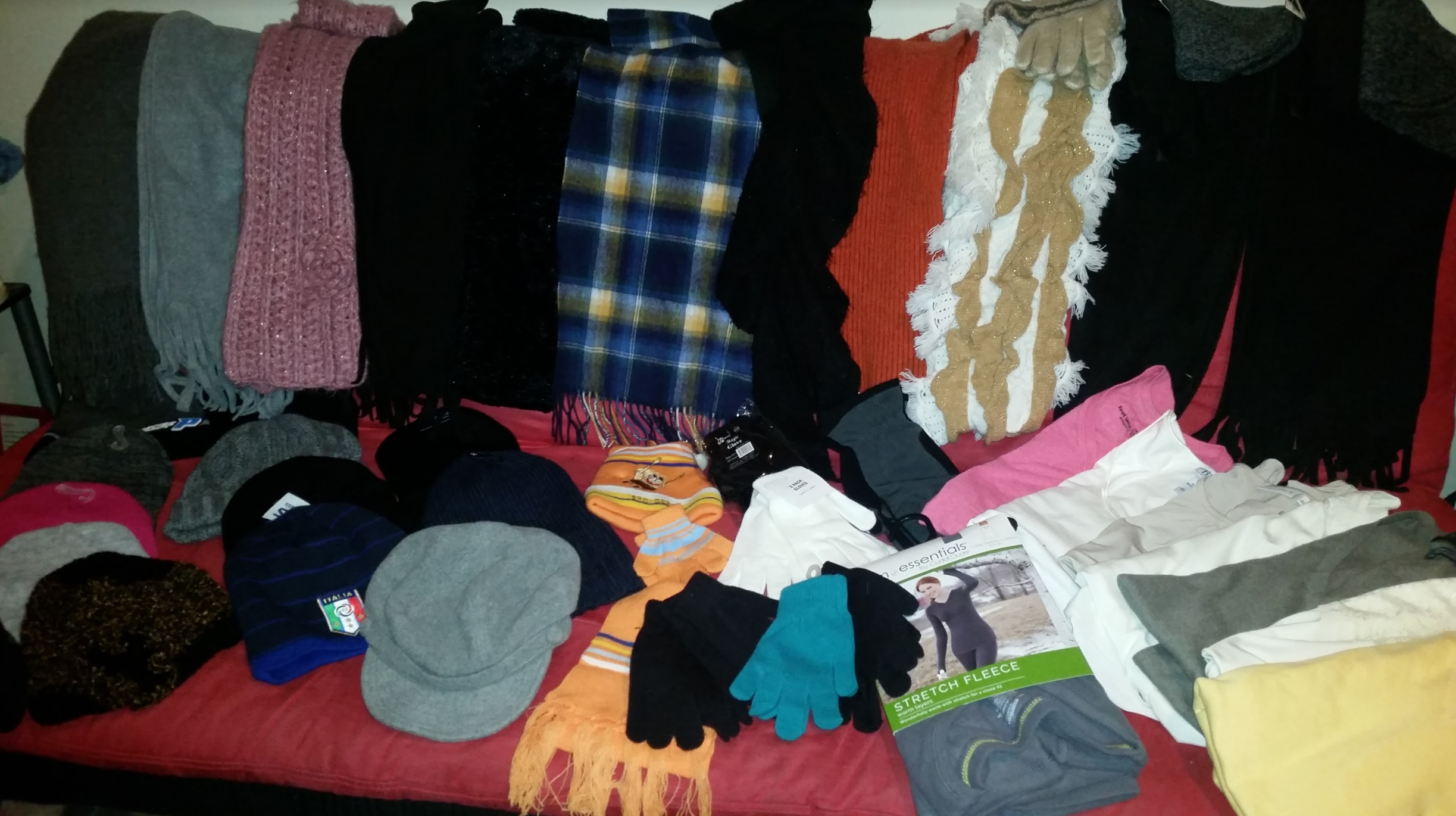 Here is a complete itemized list of the 2016 #BABJholiday donations:
16 – hats
16 – sets of gloves (all sizes and ages)
11 – scarves
8 – women's shirts
7 – children's coats
6 – women's sweaters
5 – mens coats
5 – women's coats
2 – women's dress slacks
2 – sets of mens socks
4 – skirts
1 – women's business suit
1 – blouse
1 – blouse and skirt set
1 – women's thermal long johns
1 – kids sweater
BABJ's donations will go to help The Transformation Center's Food & Clothing Distribution Center based in southwest Baltimore's Brooklyn community. http://www.streetlite.com/get-involv…/transformation-center/ . They have a children's event Saturday Dec 17th and then an adult warm clothes giveaway event in January 2017.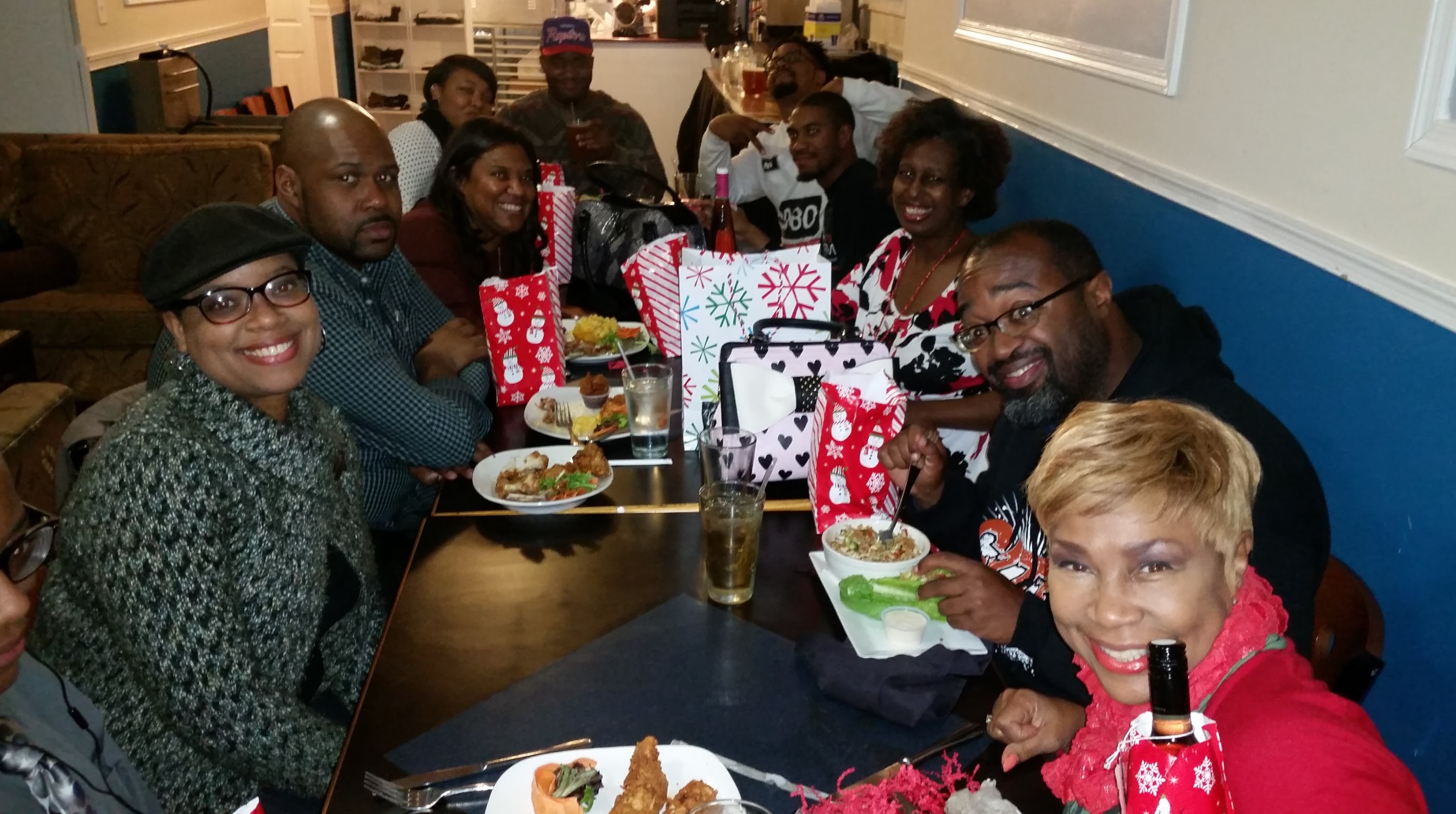 Our #BABJHoliday  history of giving
In 2013 we celebrated the beginning for BABJ at Silo .5% (View photo gallery here)
We also teamed up with Philanthropix to benefit the Ronald McDonald House Charities. (View photo gallery here)
In 2014 BABJ collected gifts at Teavolve for the "It's Kindertime" Toy Drive. (View photo gallery here)
We returned to Teavolve in 2015 for a toy and coat drive for the Penn-North Kids Safe Zone.