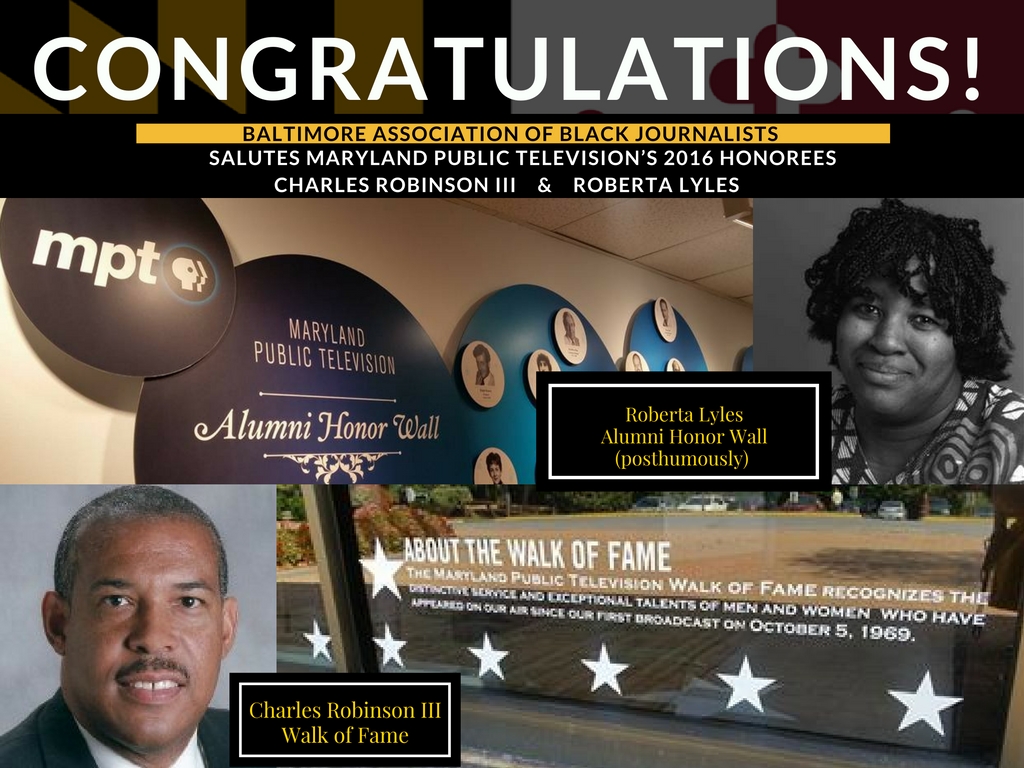 Maryland Public Television (MPT) recognized Roberta Lyles and Charles Robinson III with the station's top honors.
Long-time political reporter Charles Robinson III was saluted with one of two new stars on the Walk of Fame during a Wednesday, October 5,  2016 ceremony in Owings Mills, Maryland.
WATCH excerpts of Charles Robinson III's acceptance speech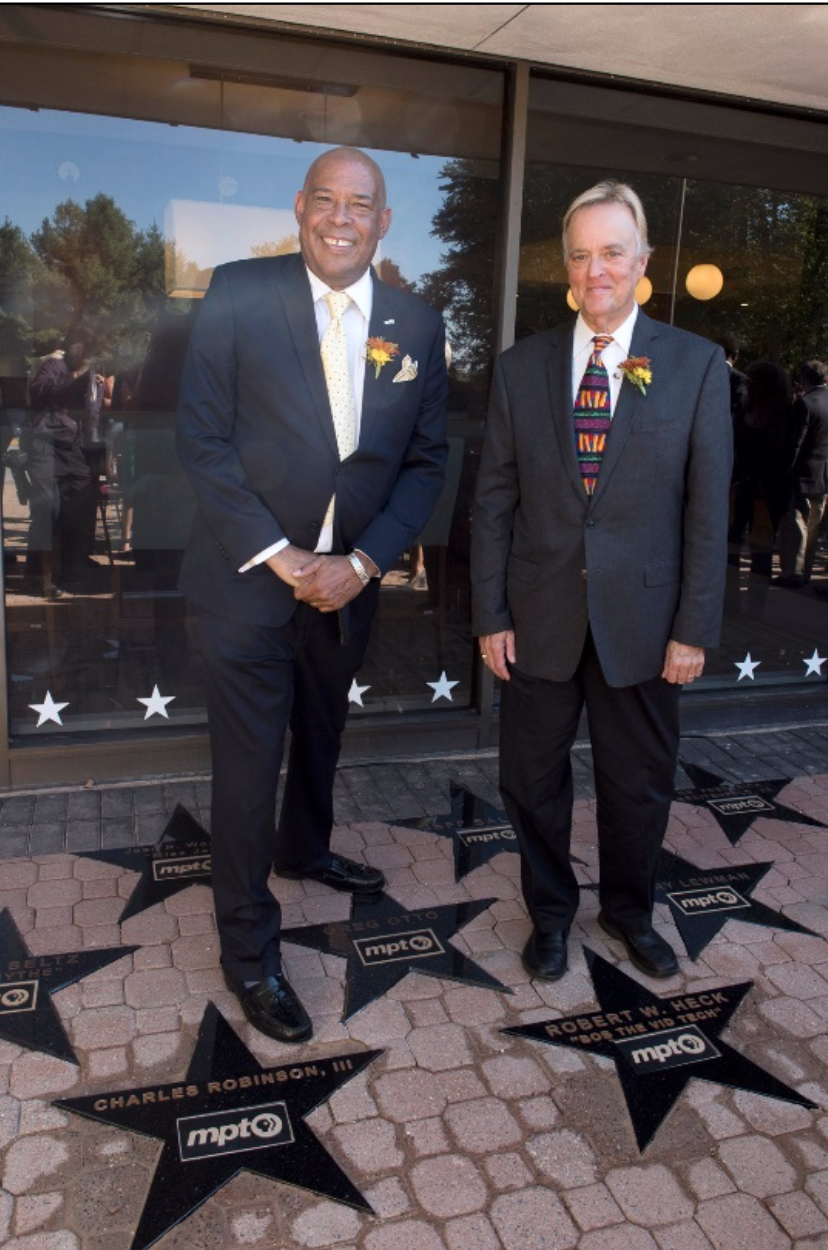 Since 2001, Robinson has been a member of MPT's public affairs team as a political reporter for State Circle and a correspondent for the weekly program Your Money & Business. He also served as the associate producer on MPT's Hard Working Families series, which won a CINE Golden Eagle award.
Robinson is a past president of the Association of Black Media Workers (ABMW), The organization that preceded BABJ which was established in 2013 He was twice elected to lead journalists from the National Association of Black Journalists' Mid-Atlantic Region. According to a news release from MPT, Robinson was selected in 2010 to the Who's Who in Black Baltimore and received the 2010 Black Professional Men, Inc.'s media and communications award.
The Virginia Commonwealth University alum has worked in television and radio in West Palm Beach, Florida; Cincinnati, Ohio; Washington, D.C.; and Baltimore in capacities including reporter, news director and political analyst.
BABJ and ABMW longtime member Roberta Lyles was also honored October 5, 2016 posthumously with an induction into the Maryland Public Television Alumni Honor Wall (Class of 2016).
Roberta Lyles' love of broadcasting traces back to 1976 when, after her high school graduation, she pursued her interest in radio and TV by volunteering at WBJC Radio, interning at WWIN-AM, and working at WBAL-TV, according to a news release from MPT.  Lyles continued her studies and earned a bachelor's degree in electronics engineering technology.
Lyles worked as an electronic test technician at Westinghouse from 1979-1986. This capitulated her to a nearly 30-year career at MPT. She worked as an audio engineer and a videotape operator and editor. Roberta worked diligently and passionately as a valued member of the MPT Production Services. Lyles passed away in May 2015.
###