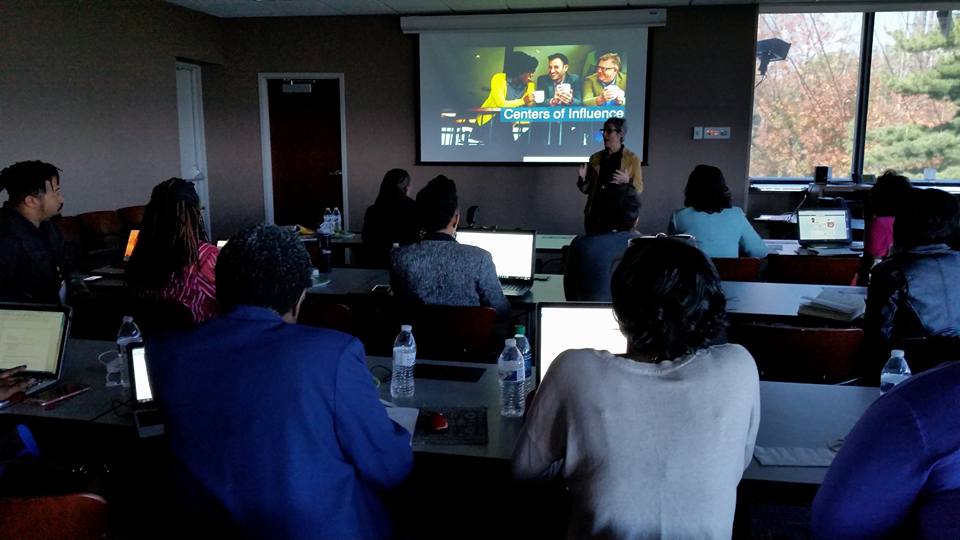 The Baltimore Association of Black Journalists hosted our October 2016 meeting at WBAL-TV/Radio on TV Hill.
About 20 people attended the #BABJLinkedIn Saturday afternoon workshop "LinkedIn: To Win "with Intero Advisory's Colleen McKenna. The LinkedIn Trainer covered the basics and pointed out key methods journalists and public relations professionals can use the website for work. McKenna also showed members how to download their networks and research their Social Selling Index (SSI) "score."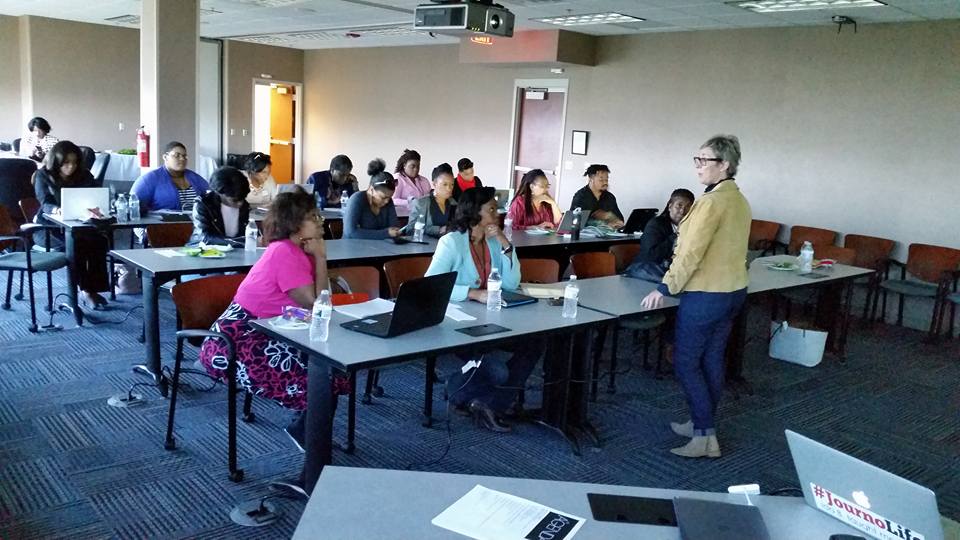 This is McKenna's third visit to BABJ. She also presented to the group: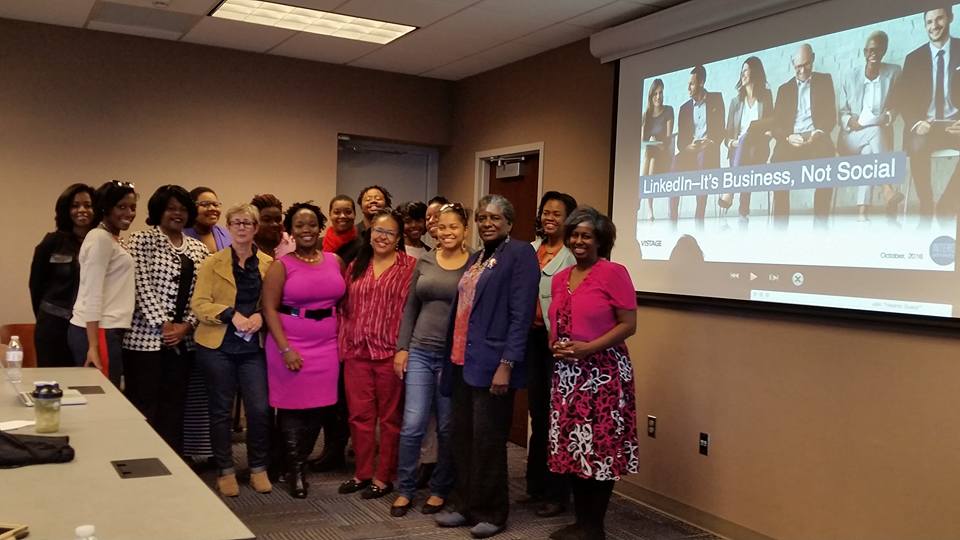 April 2015 – BABJ gets LinkedIn to professional tools (Stratford University) http://www.babjmd.com/2015/04/babj-gets-linkedin-to-professional-tools/
April 2014 – BABJ gets LinkedIn (WYPR-FM) http://www.babjmd.com/2014/04/babj-gets-linkedin/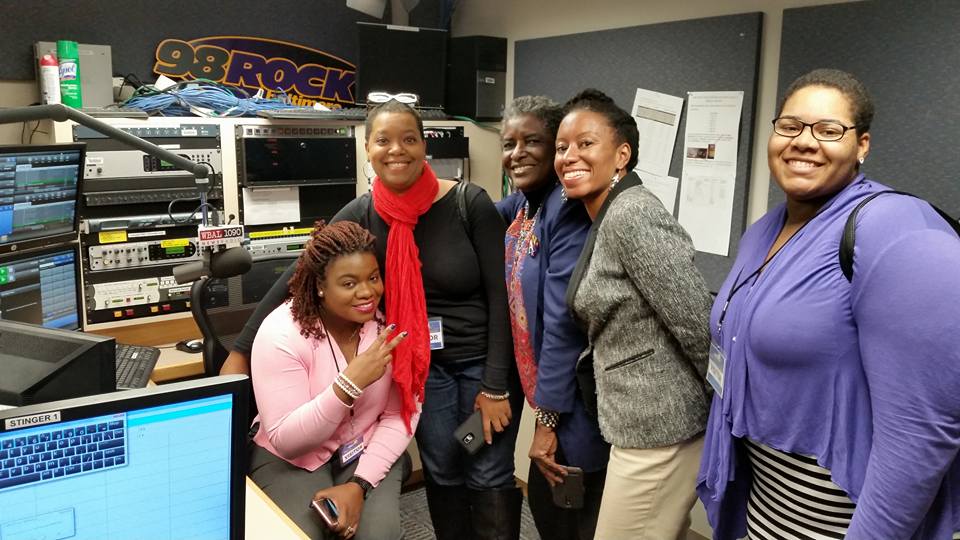 Following the meeting, BABJ members had a chance to tour 98 Rock as well as WBAL-TV and Radio facilities.