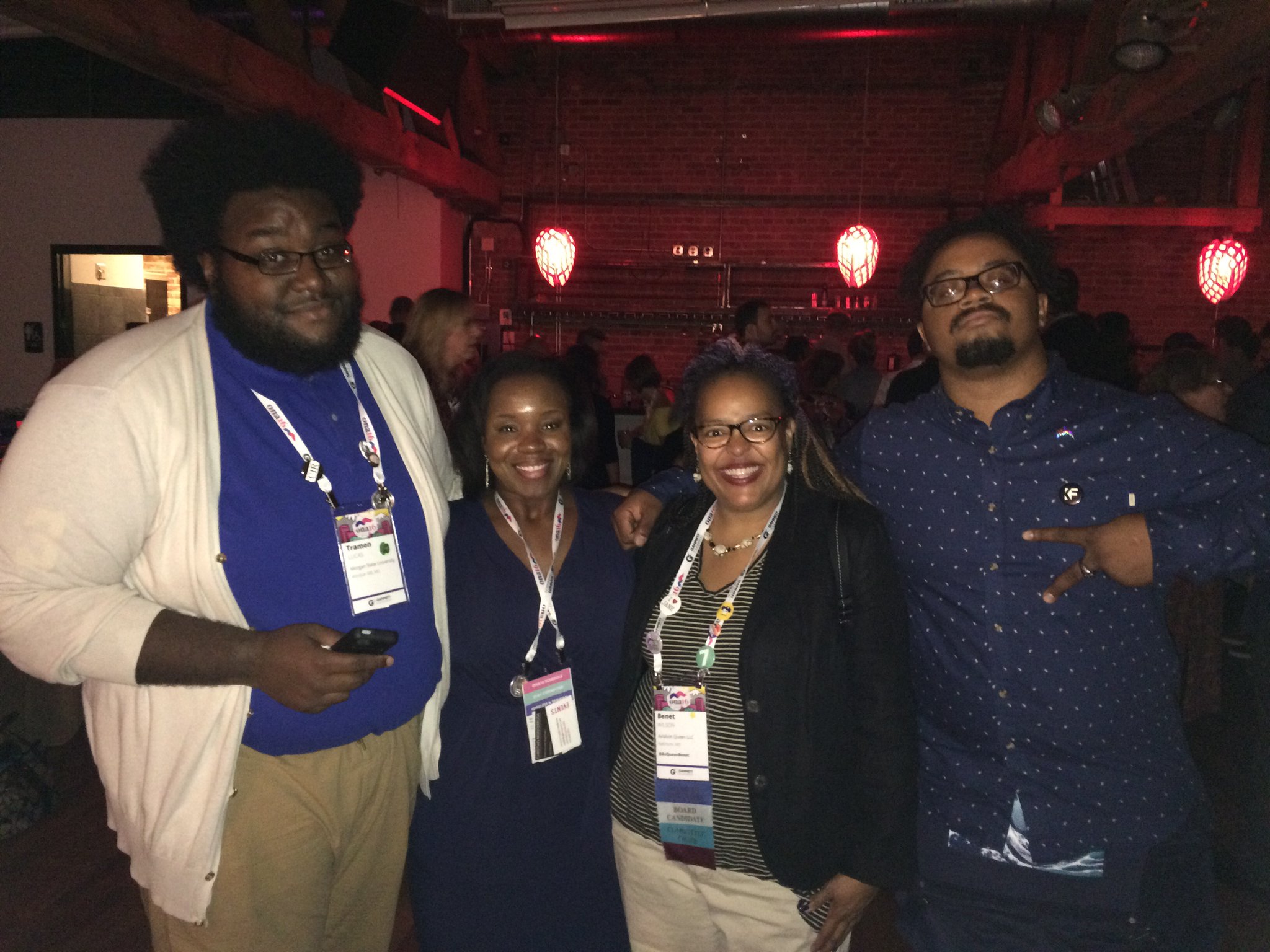 Members of the Baltimore Association of Black Journalists were well
represented at the Online News Association annual conference in
September. But one of the most exciting parts was that two Baltimore
students won the opportunity to attend the conference for free.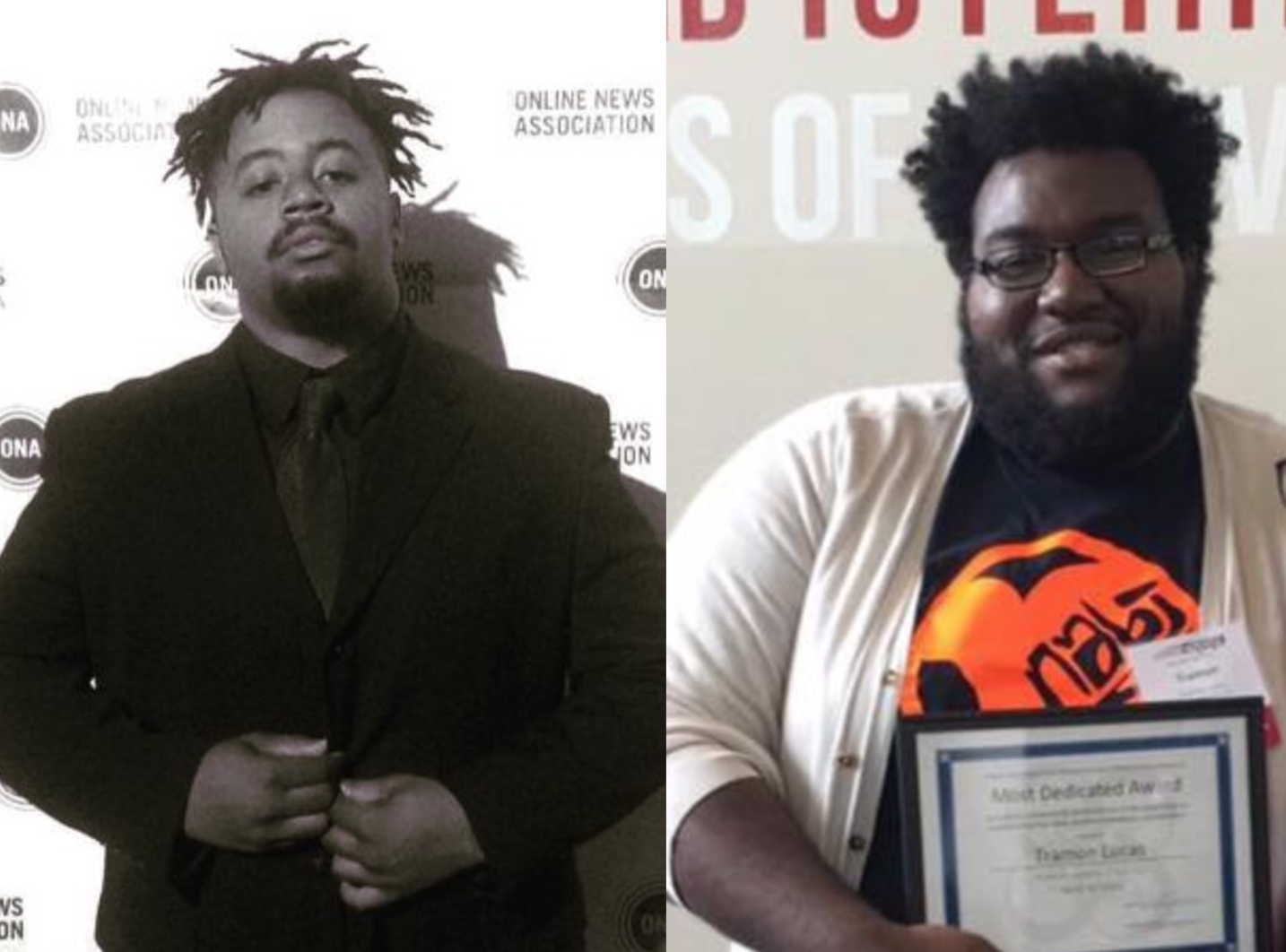 Vance Brinkley of Morgan State/Bowie State University and Tramon Lucas
of Morgan State University were among the six students chosen as HBCU
Digital Media Fellows, a special ONA diversity program funded by the
Knight Foundation. The program, overseen by BABJ chapter member
Benét Wilson, chooses six HBCU students to participate alongside ONA's
Student Newsroom.
"As ONA's diversity chair, programs like this are important to me, since
online media companies are still struggling to bring journalists of color into
their newsrooms," said Wilson. "The HBCU Fellowship Program gives
these students special training and puts them in front of hiring managers for
future internship and job opportunities."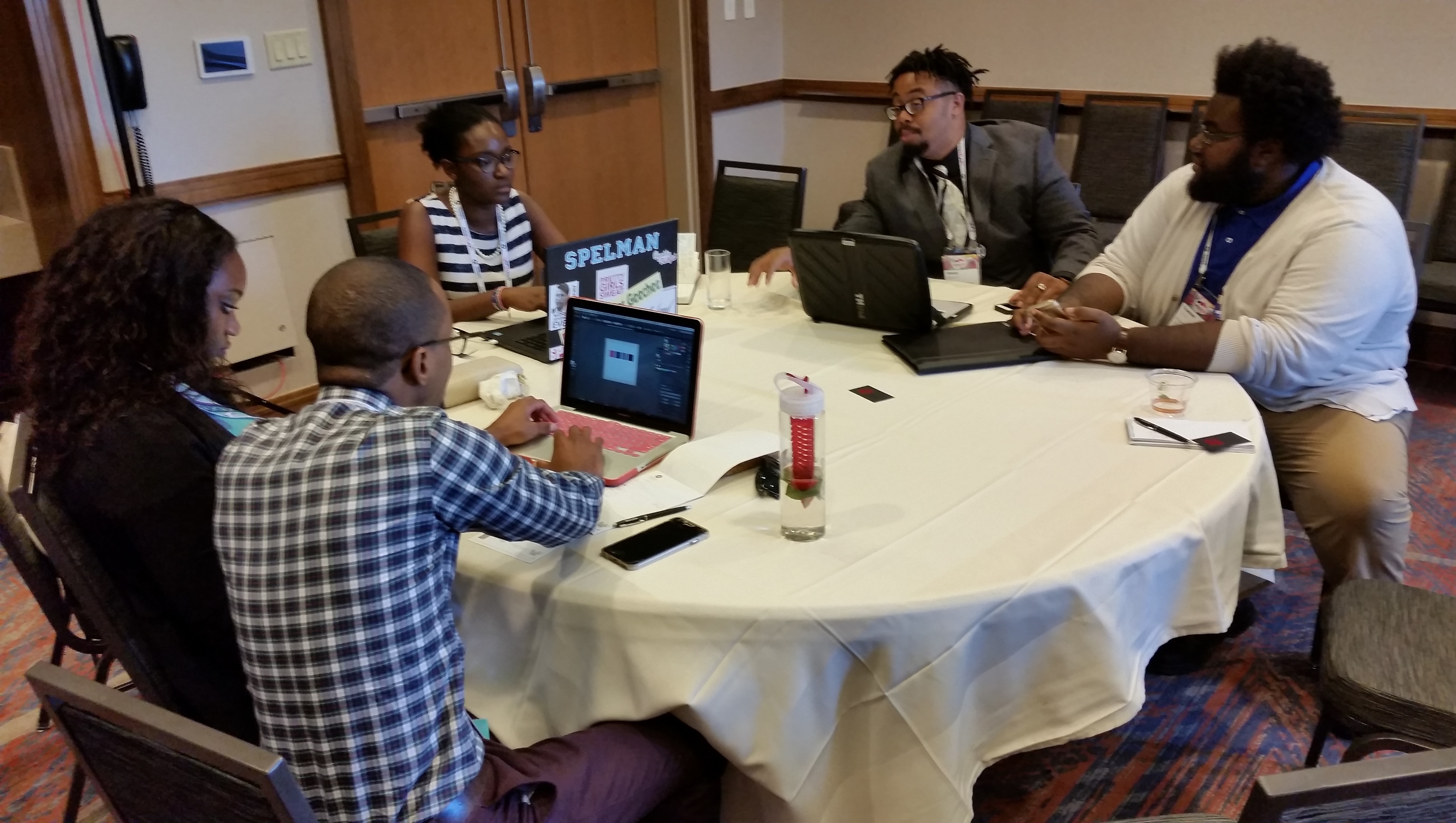 The fellows received special digital training from Michael Grant, Senior
Digital Designer at the Star-Tribune in Minneapolis and got to speak with
movers and shakers in the digital news industry in special sessions.
Lucas' video piece, "ONA attendees of color discuss diversity in
newsrooms," included commentary from BABJ President Nicki Mayo and
AAJA President Paul Cheung.
In his piece, "Social's evolving impact on
journalism," Brinkley used the example of how Pulitzer Prize-winning
Washington Post reporter Wesley Lowery is using social media as part of
his storytelling.
The fellows were also the guests of honor at the conference's must-attend
event, the Knight Foundation party.
"Seeing our BABJ student members not only at ONA16, but as fellows
makes my heart melt. They are taking the phrase 'BABJ Baby' to another
level," said Mayo. "I love that they are starting off their careers as
multimedia journalists unafraid of trying out new news gathering tools and
unattached to one singular kind of news medium.
"I can't believe this was my first ONA. I should have been there sooner,"
said Mayo. "The reality is most of our newsrooms are experimenting with
virtual reality, drones and automation. The best thing we can do is arm
ourselves with the tools to keep us relevant and necessary in these ever
changing newsrooms."
The ONA conference showed there are so many journalists like me that
enjoy spicing things up with various storytelling and information gathering
methods, said Mayo. "I'm going back for sure."
The next ONA conference is scheduled for Oct. 5-7, 2017, in Washington,
D.C., at the Marriott Wardman Park Hotel, the same place where NABJ
was held this year. Since the event is so close, it would be great to see
BABJ members there to see how ONA is training and preparing digital
storytellers.