The Baltimore Association of Black Journalists  hosted "From the Newsroom… Back to the Classroom" Saturday February 27, 2016 at noon at Morgan State University School of Global Journalism and Communication, Room 205.
More than 20 people attended the discussion focusing on various ways  "nontraditional students" can navigate graduate studies while balancing full time employment, family and healthy lifestyles.
We invited two BABJ members that are also working professionals while pursuing graduate degrees.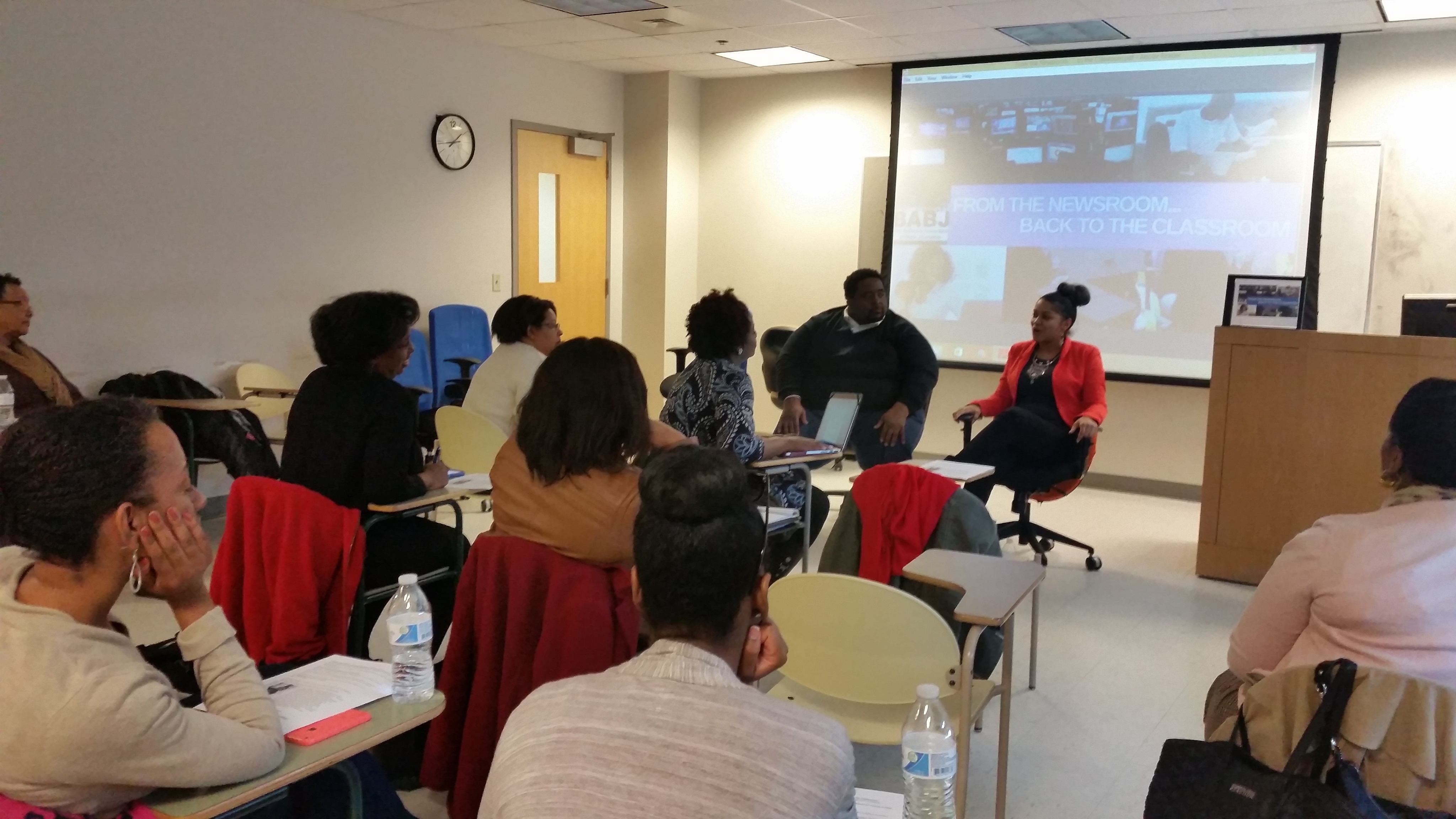 Shernay Williams is a freelance writer/public relations consultant currently working on her Master's of Professional Studies in Public Relations and Corporate Communications at Georgetown University. She is also a mother to a baby under 2 years old. Williams  touched on how to balance the feeding, sleeping and play schedule of a busy baby with a part-time academic course load. she also shared how employers view graduate degrees for public relations professionals.
Dankwa Brooks is president of 
'Nother Brother Entertainment
. He is currently working on his MFA in Film making at MICA (Maryland Institute College of Art). He works 40-hours a week for a Baltimore agency audio visual department, while also running his production company and taking a full course load at MICA. Brooks explained how to meet deadlines on all fronts without killing yourself from stress.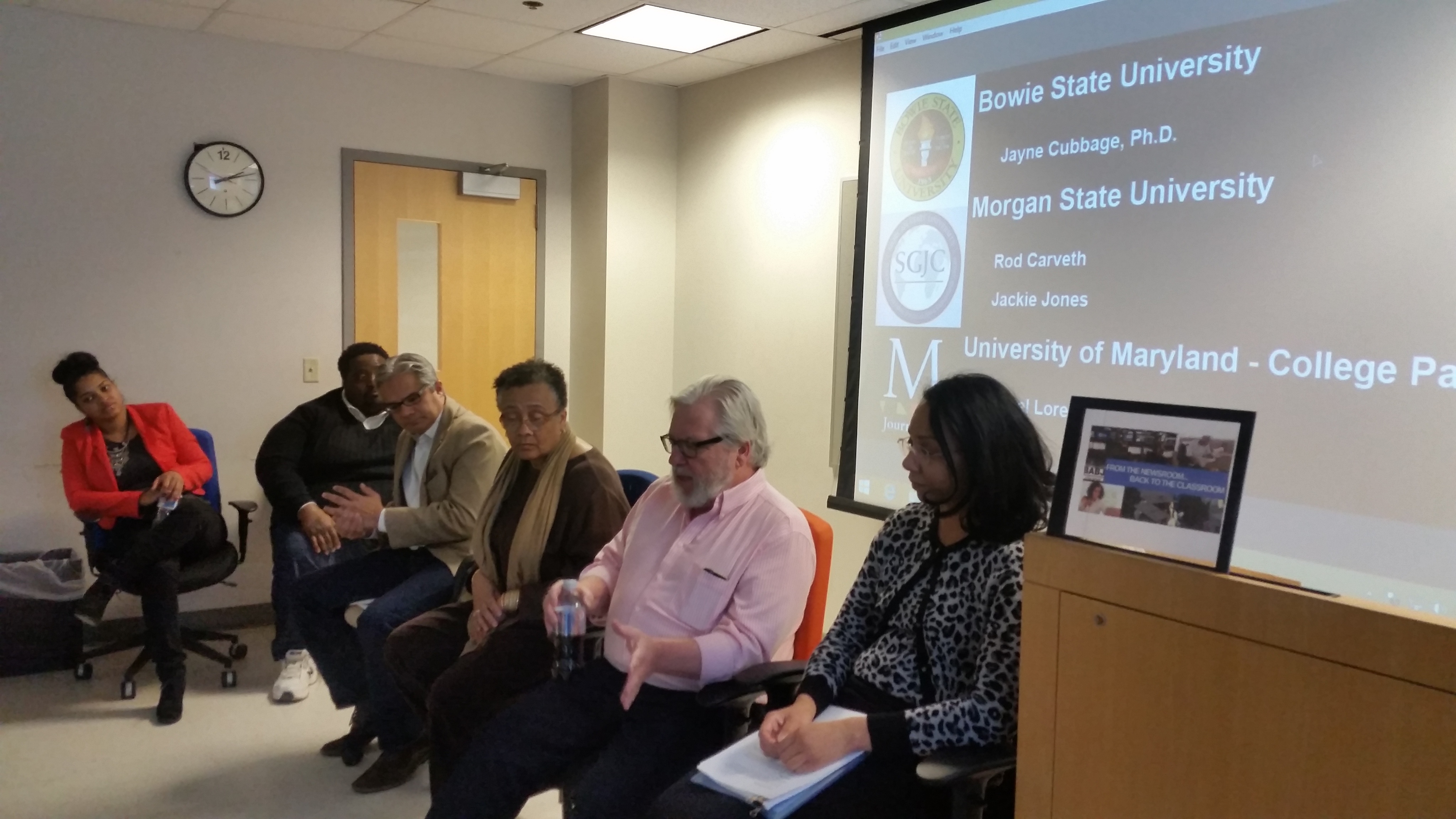 Four Baltimore area graduate school professors also shared insight into the academic world, application process, certificates, masters and doctoral programs. (listed in the order they are seated left to right)